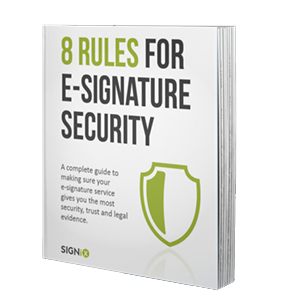 It's no secret that e-signatures are becoming popular across all industries. But in the rush to adopt e-signature technology, some people don't realize they're making a decision that could affect the security and legal standing of their company's contracts for decades.
Download this 48-page eBook to learn:
The 8 e-signature security rules you should follow
The difference between a digital signature and an electronic signature
What makes an electronic signature legal
How digital signatures can protect documents against fraud
What security features to look for in a vendor

---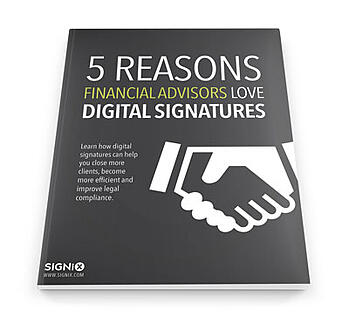 Digital signatures are helping financial advisors across the country save time and money. Want to learn all about it? We've created an eBook all about digital signatures for the securities industry.
Download this eBook to learn:
The top 5 benefits of digital signatures for financial advisors

How to ensure SEC/FINRA compliance

How to adopt digital signatures
---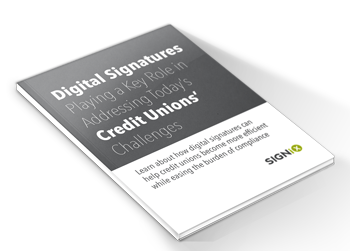 Credit unions balance complex compliance issues while keeping costs low and members happy. It's not an easy job! Digital signatures can help in addressing these issues. When you download this eBook, you will learn:
How digital signatures ease compliance burdens
Which documents you can digitally sign
What makes a digital signature legal
Tips for implementing digital signatures
---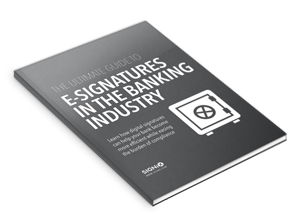 Banks have the challenge of balancing compliance issues while keeping their costs low. E-signatures can help in addressing these complex issues. When you download this eBook you'll learn:
How to know if a digital signature is legal
How digital signatures make compliance easier
The difference between digital and electronic signatures
Tips for implementing digital signatures at your bank