Many government workers currently depend on traditional paper and wet signatures, using antiquated work flows, which can immediately be improved with SIGNiX.
How does SIGNiX work for government?
Forms with PII
Remote work request forms
Organizations employing field representatives that need to complete and send signed reports or contracts
Traveling officials whose signatures are required to execute processes
Organizations collaborating with external private and public partners whose approvals are required for workflows
Constituent facing web portals with forms that require signatures
Public works projects and plans
Transforming the community's experience
SIGNiX helped Palm Beach County Clerk of the Circuit Court & Comptroller reduce the significant backlog of marriage licenses. Palm Beach can now provide the most efficient, fast, affordable, and contact-free way for people to be officially married.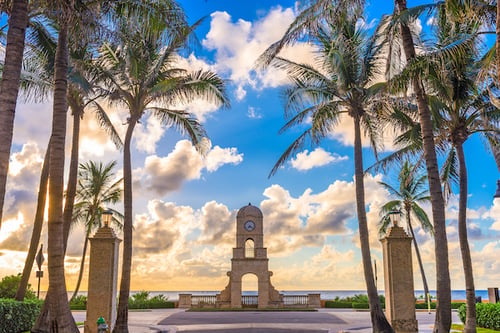 Internal documents
Streamline employees involved with job recruitment, onboarding, training, and employee experience efforts to be more effective.
Tax forms
Bring transparency and efficiency to collections and assessments with automated workflows and transaction tracking.
Social services
Create easy to use forms for any citizen applying for receiving many types of public services.
Lending and grants
Empower the right organizations quickly while maintaining the highest level of security and compliance in each document.
Voter registration
Automate and streamline the voter registration process using our ReadyDoX function. These can even be set up as a link or mass-emailed out.
Justice system
Improve efficiency in the justice system with automated workflows, document tracking, and audit trails.
The SIGNiX Difference
We are more than e-signatures, we are digital signatures. We embed the legal evidence into every single signature that takes place in our platform.
256-bit military grade encryption
Digital certificate with each signature
Some additional information in one line
Cryptographic hash with each signature
Looking into Remote Online Notarization? We provide every tool you need.
✔ Digital Certificate
✔ Live webinar training
✔ Credential analysis
✔ Phone/email support
✔ Integrated video meetings
✔ Electronic notary journal
Don't take our word for it
"We're serious about protecting our clients' sensitive documents, and that was a huge factor for us when we were picking an e-signature vendor. SIGNiX's focus on security and compliance made them a perfect fit for our business." Jacqueline Bos, Chief Compliance Officer at B&C Financial
"I'm very pleased with the technology and the success we've had so far and I look forward to a lot more in the upcoming months. The vision of the county over the next few years is to deliver all of our services anywhere, anytime." Rolf Bishop, Chief Information Officer at San Diego County