Prepare Anything
With MyDoX, you can prepare any document for your customer using a simple drag-and-drop interface. You can create where to sign or initial, add form fields, add recipients and customize your workflow in minutes. You can also create document templates so you can easily reproduce transactions you use most often.
Sign Anywhere
SIGNiX makes life more simple for you and for your customers. With our cloud-based service MyDoX, your customers can sign documents online from either a desktop or mobile device. Get your contracts signed quick and easy with nothing to download or install.
Track Anytime
Are you spending too much time trying to find documents you've sent out to be signed? With MyDoX's document tracking, you can locate your documents every step of the way. MyDoX also sends out automatic reminders to your signers if they forget to sign your documents.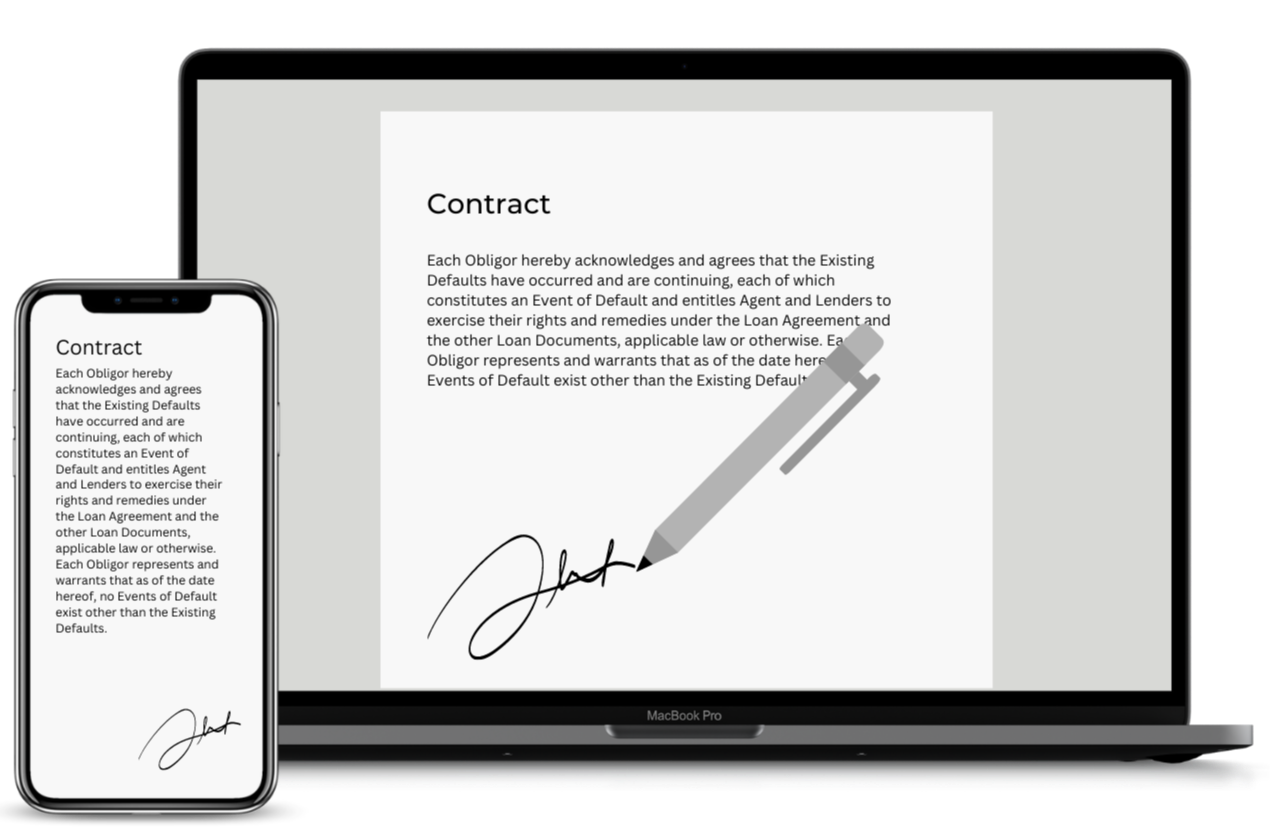 transform your business
The SIGNiX Digital Signature Difference
Secure
Digital signatures are more secure than pen-and-ink handwritten signatures for many reasons. With traditional "wet" signatures, you can't tell when the signature was made and who actually signed the document. The data embedded with a digital signature gives you all of this information and more.
Fast
SIGNiX's MyDoX solution gives you the power to make sure your customers sign those critical documents when you need them. No more waiting!
Convenient
There's no app to download and nothing to install. Your customers can sign any document, wherever they are, at any time.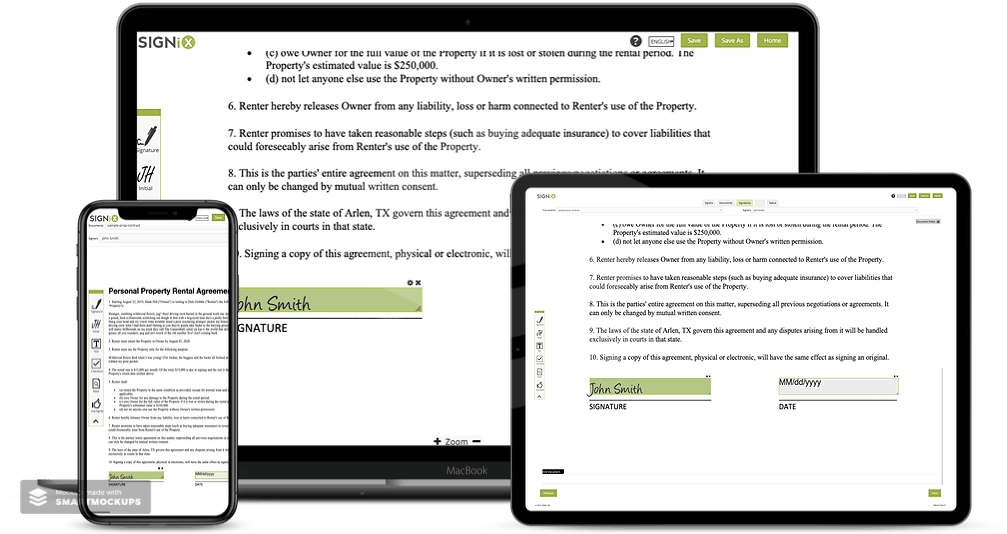 More Reading
Digital Signature Security
When you sign a document with a digital signature, the signature links a virtual "fingerprint" of the document to your identity. That information is permanently embedded into the document, and will show if tampered with after it has been signed. If you work in a highly-regulated industry or anywhere that demands this higher level of security, it's time to upgrade to true digital signatures.