Secure
With handwritten signatures, you can't tell if the signature was made by the actual signer or someone else. You can't tell if other pages in the document haven't been changed. Digital signatures provide you with all of this information.
Convenient
Digital signatures allow your customers to sign applications and forms wherever they are, whenever they receive the link. Customers on vacation or away from their desks can still do business with you.
Fast
Instead of waiting days or weeks for customers to sign critical documents, you will see turnaround times of minutes or hours. This can have a huge impact on your ability to make a higher profit with our solution.
Prepare documents in four simple steps

With MyDoX, you can easily prepare documents to be sent using a simple drag-and-drop menu. You can mark where to sign or initial, add form fields to collect data, add recipients and customize your workflow in minutes. You can also create document templates so you can easily reproduce transactions you use most often.
Sign on any device or in person

SIGNiX makes life simpler for you and for your customers. With MyDoX, your customers can sign documents online, on a mobile device or even face-to-face. Your customers will love being able to do business with you no matter where life takes them.
Track documents in real time

Tired of wasting time trying to find documents you've sent out to be signed? With MyDoX's document tracking, you can locate your documents every step of the way. MyDoX also sends out automatic reminders to your signers if they forget to sign your documents.
The digital signature difference
A digital signature is the most secure type of electronic signature. When you sign a document with a digital signature, the signature links a "fingerprint" of the document to your identity. Then that information is permanently embedded into the document, and the document will show if someone comes in and tries to tamper with it after you've signed it. If you work in a highly-regulated industry or anywhere that demands this higher level of security, it's time to upgrade to true digital signatures.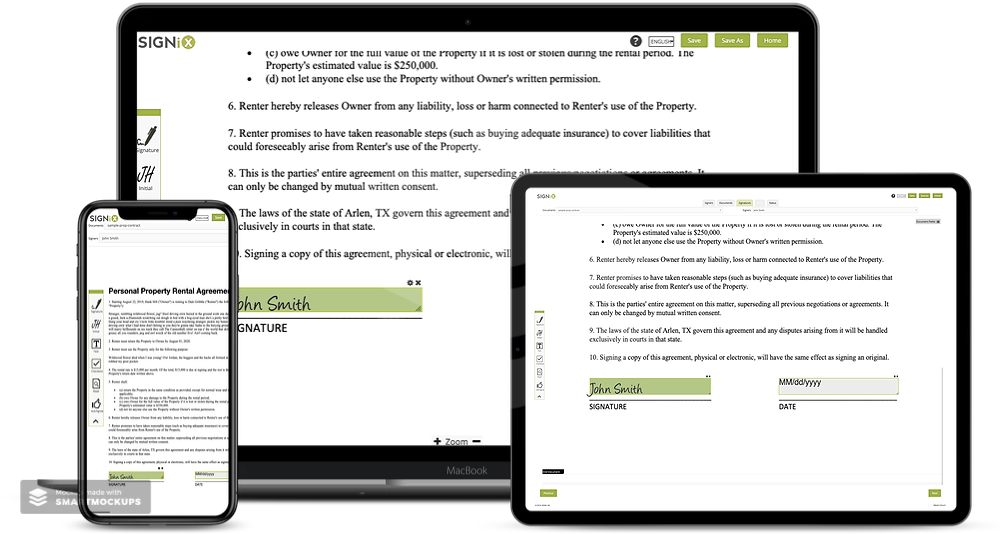 It's a great service. I've used it multiple times with clients that are out of the state, out of the area or even just around the corner to get that document signed. In this market, where timing is of the absolute essence, this is a great service that I can provide. Eric Benz, president of the Burbank Association of Realtors and manager at Dilbeck Realtors