Built for Software Partners
Customer Preference Options
Flex API


A Robust Set of Additional Features
Custom branding options
Elevate your customer experience when you customize the look and feel of the signing experience to match your company's brand standards. SIGNiX is the only vendor to offer true white labeled digital signature products.
Fully Integrated
Enhance your existing business applications with digital signature integration by using our web services API. Developer resources including complete documentation, guidance and uses cases are provided to help get you started.
White Labeling
The SIGNiX API not only allows for customized signing workflows, but also offers a wide scale of custom branding. Integration gives you complete control of design, email content, workflows and other behaviors.
Outstanding User Experience
SIGNiX combines high-end security with an elegant signing experience, focused on plain language to meet the needs of a diversity of signers.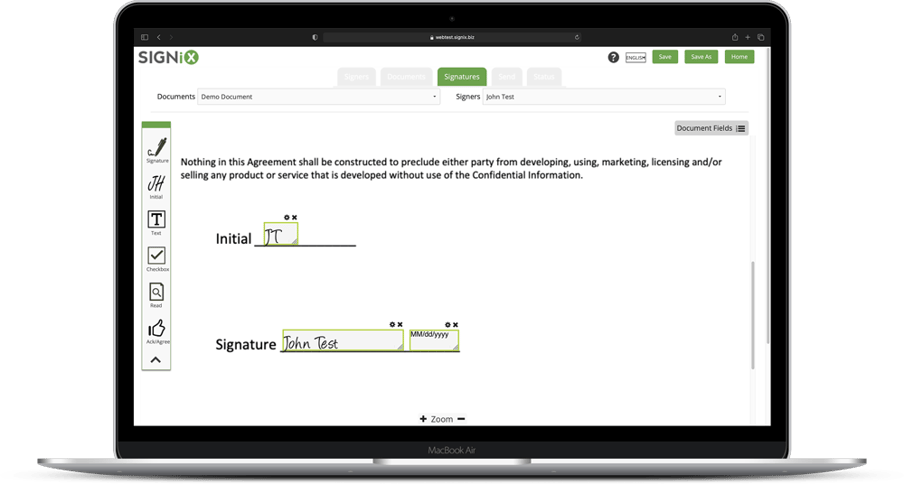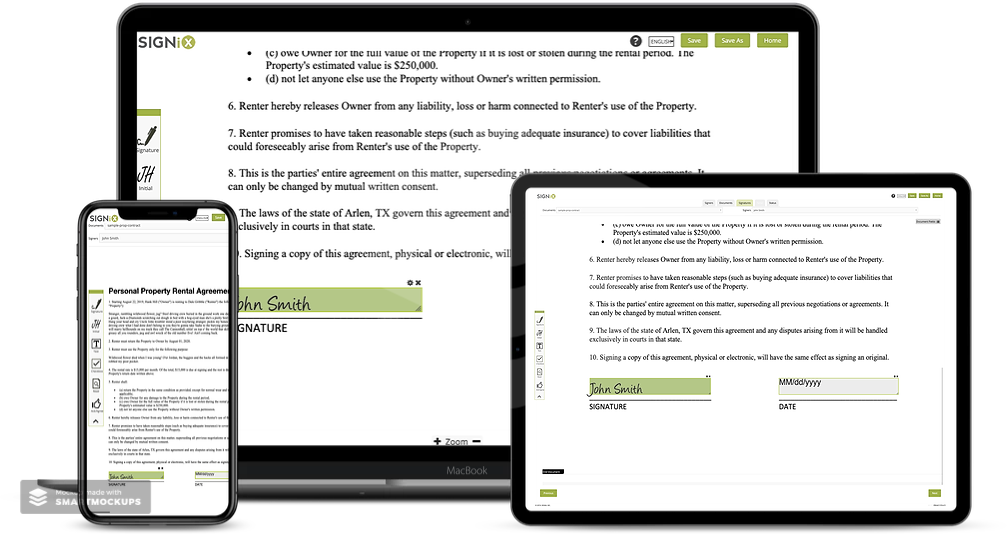 Interested in becoming a partner?