Electronic Signatures for Education Helps Schools Work Smarter
Electronic Signatures Reduce Costs at Schools
Electronic signatures greatly reduce the resources, time and costs associated with traditional paper and ink signatures. When you start using electronic signatures to your school or university, it increases document security and reduces paperwork.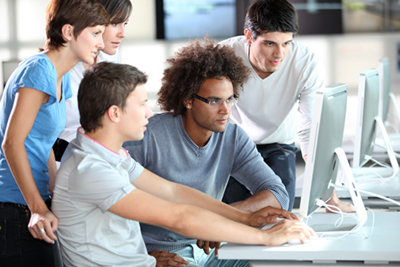 By using SIGNiX's electronic signatures for education, schools are expanding student services, improving financial performance, enhancing operational visibility and reducing costs. The result is better management of communications for campus activities, student lifecycle, research, grants, financials, operations, human capital, procurement and assets.
How Does SIGNiX Work for Higher Education?
Provides the convenience of signing/reviewing documents, regardless of format, from anywhere
Facilitates rapid completion of a transaction without delay
Reduces direct costs of printing, overnight deliveries, couriers, copying, filing, storing, etc.
Provides immediate application processing and obtains consent for background search for students, staff and volunteers
Helps reduce the resources and costs associated with preparing, reviewing and archiving student and employment packages
Helps provide a positive on-boarding experience for new students and new staff