SIGNiX will allow your your notaries to sign and notarize documents for your customers such as Title, Mortgages, Power of Attorney forms and many others.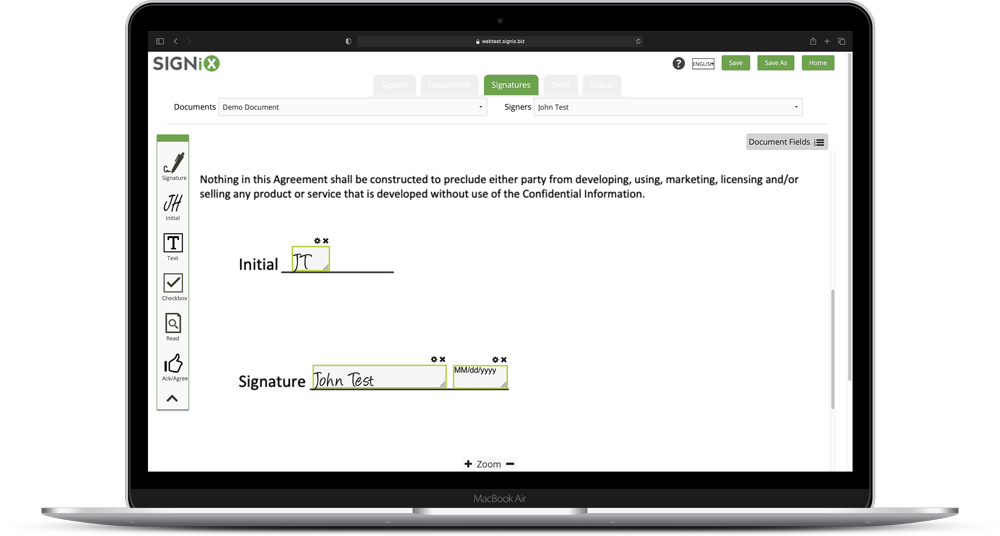 Account opening

Clients will be able to open an account online, without having to worry about visiting a branch. What was once a long process has now been reduced to minutes, allowing your institution to capture more business.
Customer service

In the world we live in today, it's paramount to be able to meet your customers where they are - digitally. You will be able to create easy-to-use templates for common documents.
Lending
We make your agreement process easier by streamlining the process of signing. We make it easy to sign real estate forms and agreements, such as listing agreements, purchase contracts, and disclosures.
Compliance
SIGNiX enables strong, multi-factor authentication options, including knowledge-based authentication and identity document verification. All of the legal evidence is embedded into the document itself.
eNotaryDoX not only uses standards-based digital signatures that protect the document from tampering, it also offers TotalAudit™, a highly detailed record of the signature and notary process itself. In addition, SIGNiX enables strong, multi-factor authentication options like knowledge-based authentication to positively verify the identity of the signers.
What is Remote Online Notarization (RON)?
✔️ Digital Certificate
✔️ Live webinar training
✔️ Credential analysis
✔️ Phone/email support
✔️ Integrated video meetings
✔️ Electronic notary journal