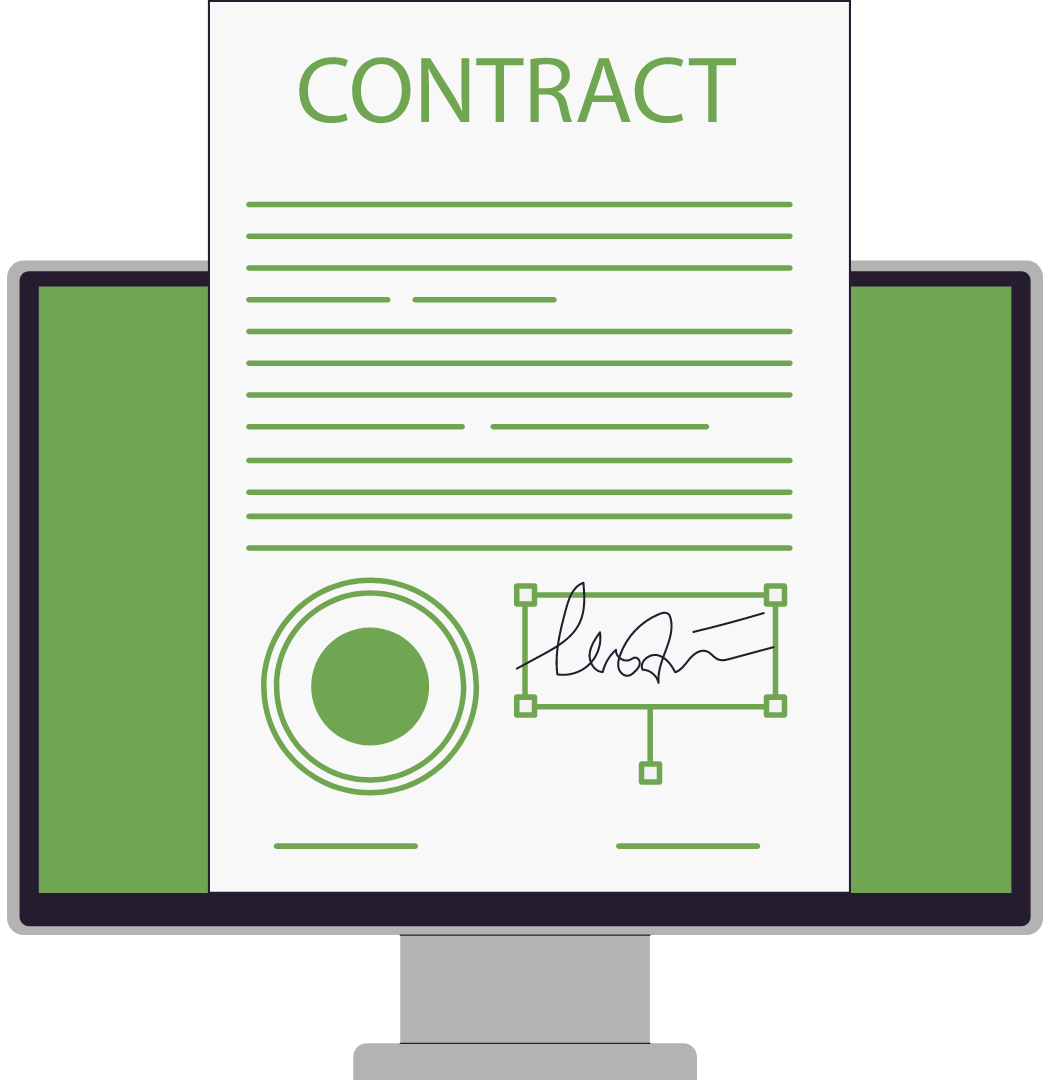 Complete legal documents faster
Signers can sign documents online from a desktop, tablet, or mobile device, with nothing to download or install. MyDoX helps you deliver significant value to your customers and members by streamlining processes, automating workflows, standardizing, and analyzing contract language, while securely storing your documents for safe and easy access.




Products for Banks & Credit Unions
Account opening
Members and customers have the ability to open an account online, eliminating the need to travel to a branch. This allows your institution to generate more business and keep clients happy.
Compliance
SIGNiX enables strong, multi-factor authentication options, including knowledge-based authentication and identity document verification. All of the legal evidence is embedded into the document itself.
Customer Service
In the world we live in today, it's paramount to be able to meet your customers where they are - digitally. You will be able to create easy-to-use templates for common documents.
Lending
We make your agreement process easier by streamlining the process of signing. We make it easy to sign real estate forms and agreements, such as listing agreements, purchase contracts, and disclosures.
eNotaryDoX not only uses standards-based digital signatures that protect the document from tampering, it also offers TotalAudit™, a highly detailed record of the signature and notary process itself. In addition, SIGNiX enables strong, multi-factor authentication options like knowledge-based authentication to positively verify the identity of the signers.
✔️ Digital Certificate
✔️ Live webinar training
✔️ Credential analysis
✔️ Phone/email support
✔️ Integrated video meetings
✔️ Electronic notary journal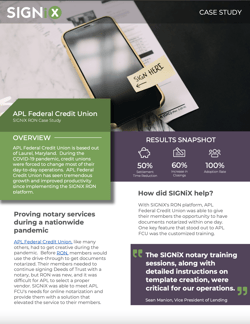 Learn how APL Federal Credit Union is using SIGNiX Remote Online Notarization to better serve their members.
50% settlement time reduction

60% increase in closings

100% adoption rate
Get A Demo!
Ask us questions and get a free demo.