Digital Signatures Processed
Compliance at the Highest Level
Secure
Validate signatures forever with permanent legal evidence.
Affordable
Eliminate paper, ink, and shipping costs.
Tailor-Made
Integrate digital signatures seamlessly into existing processes.
Profitable
Partner with SIGNiX and unlock new revenue streams.
Fast & Simple
Sign or notarize any document in minutes.
Client-Centric
Enjoy personal support from our in-house success team.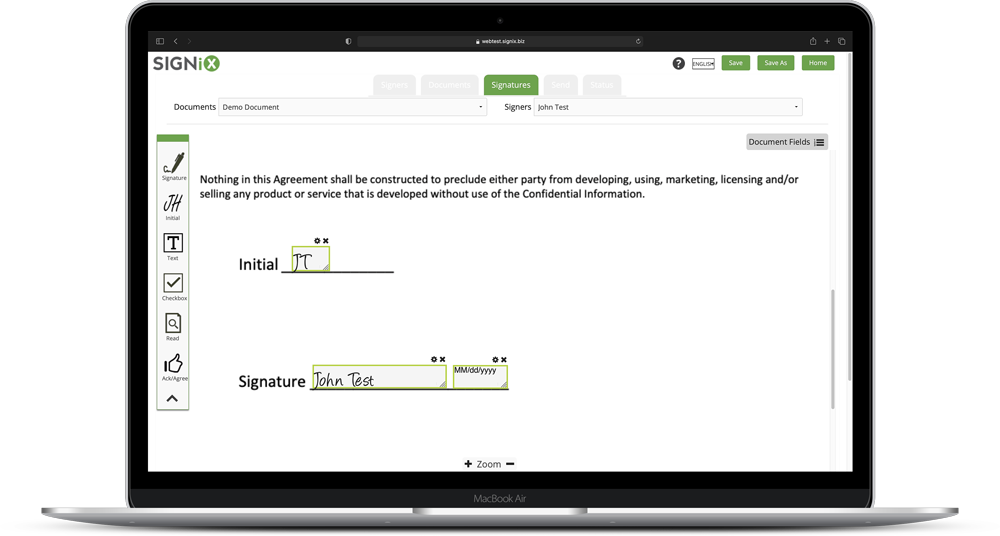 MyDoX
Digital Signature Software
SIGNiX's standard digital signature product is perfect for businesses of any size that want to start getting documents signed online right away.
eNotary
Remote Online Notarization
More than one billion notary transactions occur in the United States every year. These transactions require paper documents, pen-and-ink signatures and rubber stamp notary seals. Most importantly, every one of these transactions requires the signer to appear physically in person before the notary, resulting in added costs, delays and inconvenience. There's a better way. SIGNiX's eNotaryDoX provides a secure remote electronic notarization service.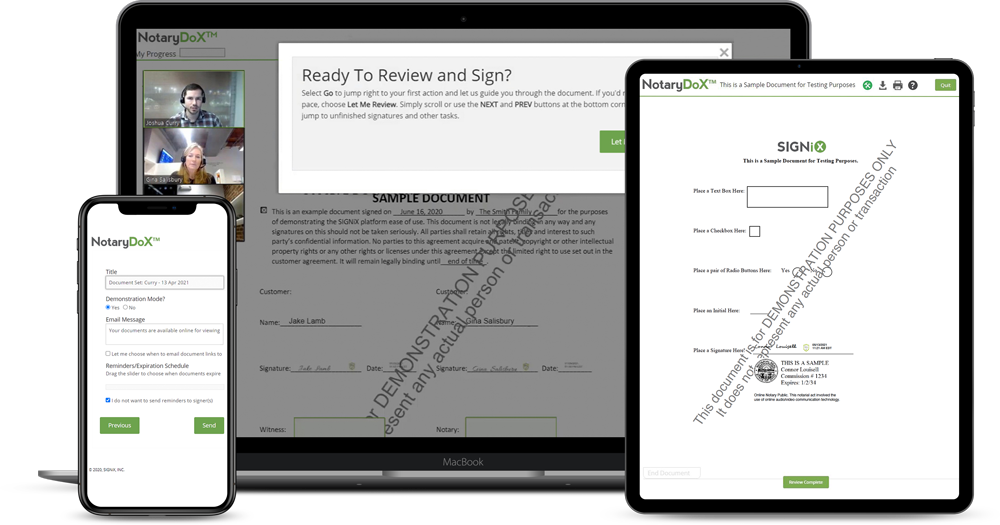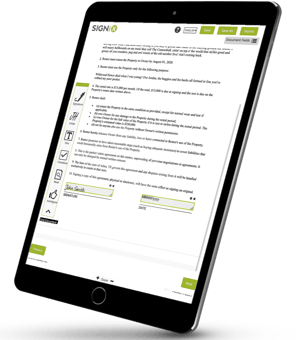 Flex API
Digital Signature API
FLEX API offers all of the benefits of our digital signature solution along with a rich set of additional features for large companies looking for a powerful, integrated digital signing solution.
"Now our members can sign documents anywhere they have Internet access. This partnership will make doing business more convenient for our members and our employees."
Max V., President & CEO of Alamo Federal Credit Union
It's a great service. I've used it multiple times with clients that are out of the state, out of the area or even just around the corner to get that document signed. In this market, where timing is of the absolute essence, this is a great service that I can provide.

Eric B. President of the Burbank Association of Realtors and manager at Dilbeck Realtors

We're serious about protecting our clients' sensitive documents, and that was a huge factor for us when we were picking an e-signature vendor. SIGNiX's focus on security and compliance made them a perfect fit for our business.

Jacqueline B. CCO B&C Financial

This past August and September were two of our busiest months since 2010 and our staff said the SIGNiX RON platform helped us close more loans. Countless members have thanked us for making settlements easier. We have had members close loans while on vacation, sitting in a work truck, and from the comfort of their home.

Sean M. Vice President of Lending at APL Federal Credit Union
Want to learn more?
Our team would love to help you find the perfect fit of products and solutions.