Digital Signatures for Insurance and Annuities
SIGNiX digital signatures provide insurance companies with an online solution for quick and secure signing. This can automate difficult work flow procedures and result give a dramatic return on investment. Digital signatures can be used for contracts, claims, policies and all business communications. Digital signatures allow customers to sign anywhere, anytime over the web.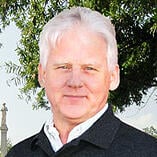 "Electronic signatures could save billions... It's time for agents to begin experiencing the benefits of increased efficiency, reduced staff workload, and improved client satisfaction."
—Steve Anderson, leading authority on insurance agency productivity, technology and profits
Why Use SIGNiX Digital Signatures In The Insurance Industry?
Instant authentication of signers
Technology exceeds industry requirements
Standards-based signatures
Complete audit trail of all transactions
Documents can be sent, read and signed electronically within minutes
Helps increase efficiency of annual re-papering and certification processes
Automates internal administrative processes, such as regulatory compliance for licenses, agreements and commission sharing