Industry Experience
We've been helping title agencies streamline their signing processes for years
We've been helping title agencies streamline their signing processes for years.
Remote Online Notarization (RON) makes closing more convenient by letting clients complete real estate transactions without having to come into an office. SIGNiX is a cloud-based platform that gives title agencies more opportunities to put RON to work and better serve their customers.
Benefits:
Control the closing process with your notaries instead of using third party services

Standards-based digital signatures protect against tampering

The TotalAudit feature provides highly detailed record of the signature and notary process

SIGNiX enables strong, multi-factor authentication (MFA) options, including knowledge-based authentication and identity documentation verification, to positively verify the identity of signers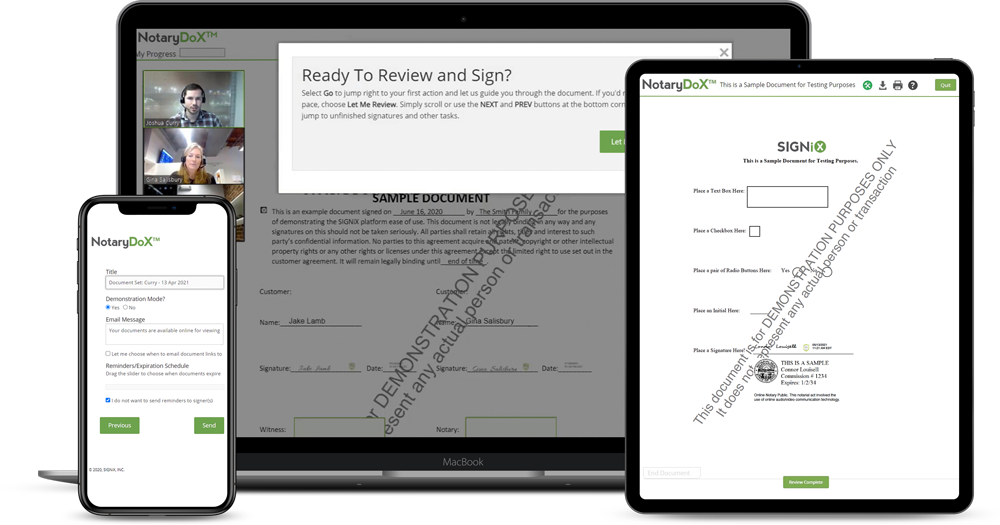 We are more than e-signatures, we are digital signatures. We embed the legal evidence into every single signature that takes place in our platform.
256-bit military grade encryption

Digital certificate with each signature

Authentication data

Transaction ID

Cryptographic hash with each sign

ature
Looking into Remote Online Notarization?
We provide every tool you need.
✔️ Digital Certificate
✔️ Live webinar training
✔️ Credential analysis
✔️ Phone/email support
✔️ Integrated video meetings
✔️ Electronic notary journal