Virginia notaries now have the chance to better serve their customers. Virginia has become a leader in supporting electronic notarization, both in person and remotely through video conferencing, giving notaries an amazing opportunity to grow your business.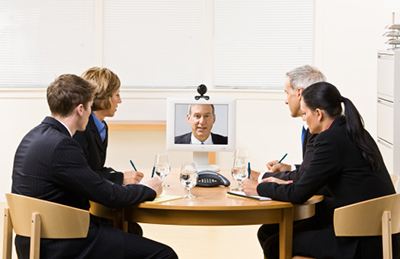 Because this legislation is brand new, we wanted to clear up some of the most common questions about e-notarization in Virginia.
What are the benefits of remote e-notarization?
Electronic notarization provides notaries with new market opportunities, better service for their clients and reduced risk. For notaries, the market just grew to include customers in 49 additional states and around the world. Now notaries can legally notarize documents for signers wherever they are.
Notaries also have the opportunity to reduce travel time and the other costs associated with in-person notarization. By remotely serving customers and e-notarizing documents for them, notaries can provide an extremely convenient alternative to traditional notarization processes.
On top of that, the legal evidence and the consistency of the electronic process is so superior to a normal paper process. With the highly detailed electronic evidence, notaries can significantly mitigate their risk.
Can e-notarized documents be recorded in Virginia?
Absolutely. We work closely with all of the recording officials within the Commonwealth of Virginia. In fact, we've talked to nearly all of them about this, and they are ready to go with accepting this new technology. It's absolutely legal, and there are no barriers to acceptance.
Is this a proven technology?
The underlying technology of a digital signature and a digital notarization are the same. SIGNiX has been offering digital signatures for more than 10 years. We made certain additions to adapt to the notary world, but it is a mature and proven technology. You're not relying on something that is brand new.
How much can a notary charge for this service?
Just like with traditional notarization, the state of Virginia allows notaries to charge up to $25 per notarization. However, the notary will be able to perform additional non-notarial services for which he/she may charge extra fees. Examples of this would include document storage, document prep, digital forensics and various legal fees.
Can I e-notarize multiple documents at one time?
Just like the current paper processes, there could be a request for multiple notarial acts in one signing session. The SIGNiX system can accommodate multiple documents and multiple signers.
How are the signers identified remotely?
The signers must pass through five Knowledge Based Authentication (KBA) questions that are generated through one of the public records databases that we are partnered with that draw on 30 years of public records. This is a well-known and trusted authentication method that pulls information from credit reports, public health records, town hall records and more. For face-to-face e-notarizations, authentication can be performed using driver's license or passport just like it would be done in the current paper process.
How are documents verified or authenticated by the relying party?
The identity of the notary will be on file with Virginia as part of their registration as an e-notary. In addition, the documents will have the notary seal and number to also prove the authenticity of the document. And finally, the documents are tamper sealed so that any change to the document can be easily detected. So there's several layers of authentication available.
How do e-notarized documents get to the person requiring the document?
When you download the document, you have a PDF that you can then email to whoever needs the finished document. You want to keep the document electronic if at all possible. If you print out the document, fax it or scan it, you lose a lot of the security capabilities of the document. So it's wise to keep that PDF of the document.