SIGNiX, the leading provider of cloud-based Independent E-Signature™ solutions, announced today that the NNA chose to highlight SIGNiX's e-notary solution to demonstrate remote e-notarization during the NNA Annual Conference, which was held in Anaheim, California., June 5-8, 2016. A recent article by NNA, titled "Webcam Notarization Endorsed By Fannie Mae, Freddie Mac," also featured SIGNiX's remote e-notarization demonstration.
"Remote e-notarization was slow to catch on initially, but after our demonstration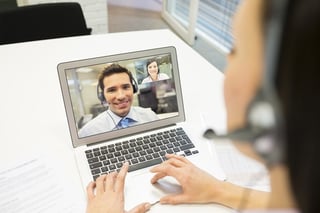 during NNA's conference, there was expressed interest and lots of questions," said Pem Guerry, executive vice president at SIGNiX. "We feel the industry is starting to understand the benefits of remote e-notary and is building momentum towards using it—especially on the tails of the recent endorsement by Fannie Mae and Freddie Mac."
This isn't the first time SIGNiX's product eNotaryDoX™ has received attention from a notable source. In June 2015, The New York Times published a piece entitled, "The E-Notary Public Is Slow to Catch On," by real estate journalist Lisa Prevost. In the article, SIGNiX's chief technology officer, John Harris, explains that Virginia notaries are authorized to notarize documents remotely via a live, two-way video conference using e-signatures and that the real estate industry and notary profession would definitely benefit from this "injection of technology."
SIGNiX's eNotaryDoX™ converts the traditional process of notarization to a completely electronic process using patented digital signature technology. This technology transforms the in-person notary process to facilitate secure remote notarization with the help of video conferencing.
Watch the full demonstration below:
To learn more about remote eNotary, download this free fact sheet.