zipLogix Digital Ink™ Brings Highly Secure Digital Signatures to Real Estate Agents
Highly Secure Digital Signatures for Real Estate Agents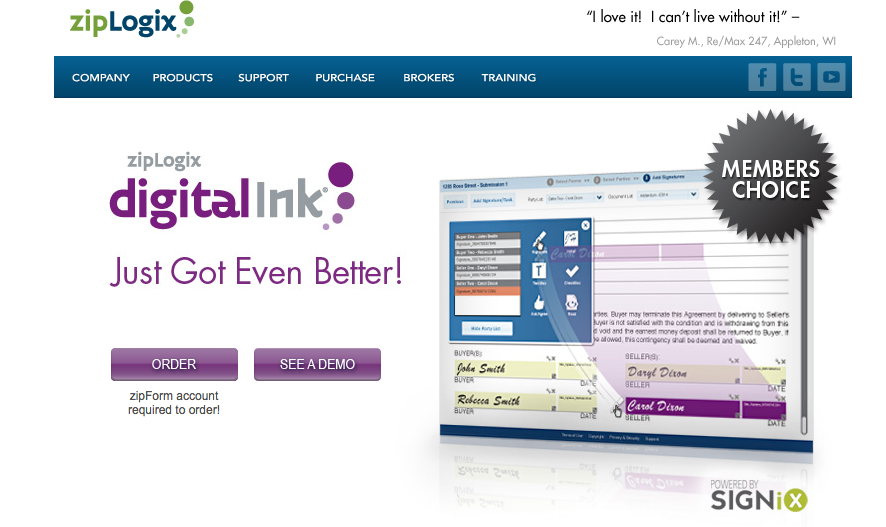 zipLogix Digital Ink™ combines the technology of SIGNiX's digital signatures with the forms capabilities of zipLogix. Use zipLogix Digital Ink™ to simply and easily electronically manage all your real estate documents and transactions.
zipLogix Digital Ink™ ensures that all of the document's data and the digital signature are protected throughout the entire process. Digital signatures permanently preserve the identity of signers and the document's content. Once the document has been signed, its integrity is permanently protected. Any attempt at changing the data or tampering with the signatures automatically and visibly invalidates the document.

zipLogix Digital Ink™ Could Be Free to You
zipLogix Digital Ink™ is already available to over 800,000 real estate professionals nationwide, and in many states and areas, the technology is offered for free as a member benefit for multiple listing services and realty associations. Contact zipLogix to find out more information about whether you could be using this alongside zipForms at no charge!