The SIGNiX Signature Service has been patched to address some urgent, client-specific requests for a subset of use cases.
(145.1)
API / Integration
User Experience
Improved document loading and signing experience for clients that typically upload and process higher numbers of longer documents.*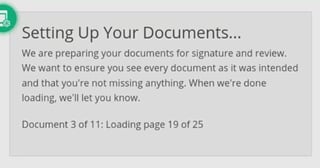 Resolved regression issue with Document Preview.*
Small improvements to next generation wizard and editor planned for release very soon.
Architecture
Updated PDF renderer to address issue with client-specific PDFs.
Other Items
*Features are optional and may incur additional cost.