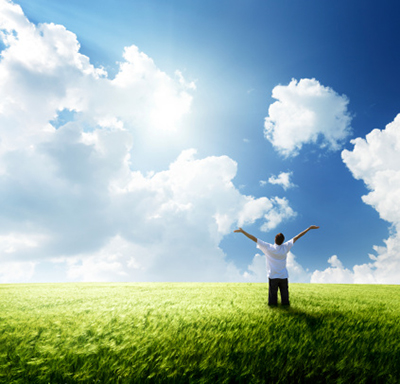 You probably know from personal experience that changing from one service provider to another can be tough. Think about the last time you changed your Internet service or cell phone provider. It was probably a pain. And this is largely because vendors don't want you to have a seamless transition from their product to a competitor's.
But you might not know that some less-honest vendors build roadblocks specifically designed to lock customers into their service. That way, the company can raise their prices or change their policies without worrying too much about losing customers. This is something the technology industry calls "vendor lock-in."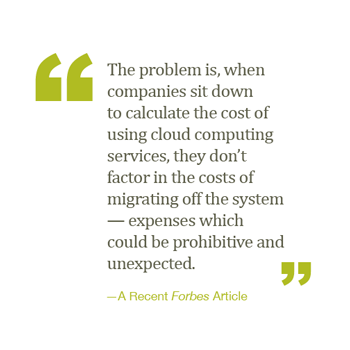 "The problem is, when companies sit down to calculate the cost of using cloud computing services, they don't factor in the costs of migrating off the system — expenses which could be prohibitive and unexpected," a recent Forbes article said.
E-Signature Vendor Lock-In
In the e-signature industry, vendor lock-in is often hidden in the signature verification process. Instead of embedding the signature information into the document, many e-signature vendors' signatures are just an image with a link back to their website for verification.
What happens if they raise their prices and you want to switch vendors? What happens if they go out of business? What happens if they get acquired or decide to change their technology? As it stands today, you have to rely on that one company to verify signatures on your documents for the lifetime of the documents themselves, which can sometimes span decades.
Set Your Documents Free
We think locking you into one technology is kind of sneaky. We'd much rather you stay on as our customers because you like our products, our customer service and the security we provide with our digital signatures. That's why we offer something we call Vendor FreedomTM.
Our digital signatures and their cryptographic information are embedded into your signed documents, so you don't need to be a SIGNiX customer, or come back to our website, just to check if they are valid. In fact, you don't even need to be connected to the Internet to verify your signatures!
How Do We Do It?
You might wonder how we're able to offer Vendor Freedom when none of our competitors can. The key is in the signature! Our signatures are true digital signatures (learn about electronic vs. digital signatures if you're not sure what the difference is), which means the signatures travel with the document no matter where it goes. This also means that our signatures are based on actual documented technical standards that aren't proprietary to us. They are, and have been, well known in the technology sector for more than 20 years.
Digital Shredding Capabilities
Our exclusive Vendor Freedom technology also means that you can control where your documents are stored. We are happy to store them on our secure servers, but if you want to store them on your own servers, we can accommodate that too.
Many industries with a high level of risk (financial services, broker-dealers, etc…) choose this option because they are uncomfortable storing documents with sensitive information on another business' server.
If you decide to go with this option, we offer digital shredding per Department of Defense specifications to securely delete your files from our system once the signing process is complete and you and your clients have successfully downloaded the documents from our servers.