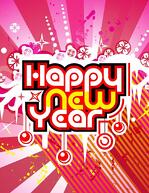 Fresh off the holiday break, we're releasing a new version of the product that includes several substantive improvements and bug fixes.
Last updated in December, SIGNiX's digital signature service now includes informative Guidance Prompts™ for both document preparers and signers alike to help them navigate our already easy-to-use offering.
These Guidance Prompts feature context-sensitive text that changes depending on what users are currently doing, keeping them up-to-date with what they can do next.

In addition, we've improved finger scrolling on mobile devices to make it much more responsive, fixed the document upload issues that some users were having with the newer Internet Explorer 11, and enhanced some integration functions with the new Seamless Signatures™ feature unveiled in the Fall and Winter 2013 updates.
We're looking forward to bringing many exciting new features to our cloud electronic signature solution in 2014. Stay tuned!
For more details on this release, please check out the release notes here.