Here at SIGNiX, we're always working to make it even faster and easier to get documents signed online. That's why we're pleased to announce the fall release of our digital signature software!
The new release adds some valuable features to make it faster and easier to sign documents online. They include:
Delegation
Users can now choose to allow parties to delegate signing rights to another party, with all delegation changes carefully audited and tracked.*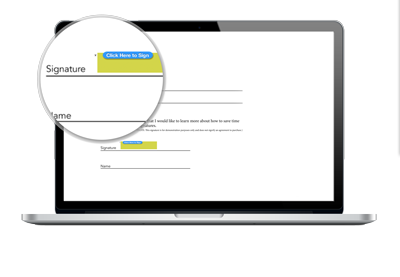 Signature Preview
Users can now preview a sample signature before sending to signers. The signature or initial fields can be toggled to display the signatures as they will appear once signed.
Automatic Date Fields
Date fields are now automatically added alongside signatures when dragged-and-dropped onto a document in the document wizard. Dates can be easily deleted if necessary by clicking the "X" above the date or the calendar icon above the signature.
And there's much more! Find out all about it by checking out the Fall 2013 Release Notes.
Over the past ten years, we've worked to become the market leader for secure digital signatures. This new release is part of our continued focus on security and innovation.