This update brings significant improvements to the eNotaryDoxTM solution, including detailed support for multiple notary seals, improved expiration checks for IDs, initial API support, and other quality-of-life items. In addition, SIGNiX is introducing a TotalAuditTM Certificate of Completion for clients who may want to provide a more succinct set of evidence to clients alongside the industry-leading, comprehensive audit trail SIGNiX has already provided for many years.
(162)
API / Integration*
Initial extension of the SIGNiX FlexAPI to support notary transactions (SIG-800, 801)
User Experience
eNotaryDox Improvements / Fixes*
Dramatically improved support for multiple notary seals/stamps on documents, including distinct notary journal entries, separate party assignment, notary act type, etc.(SIG-825,826,827)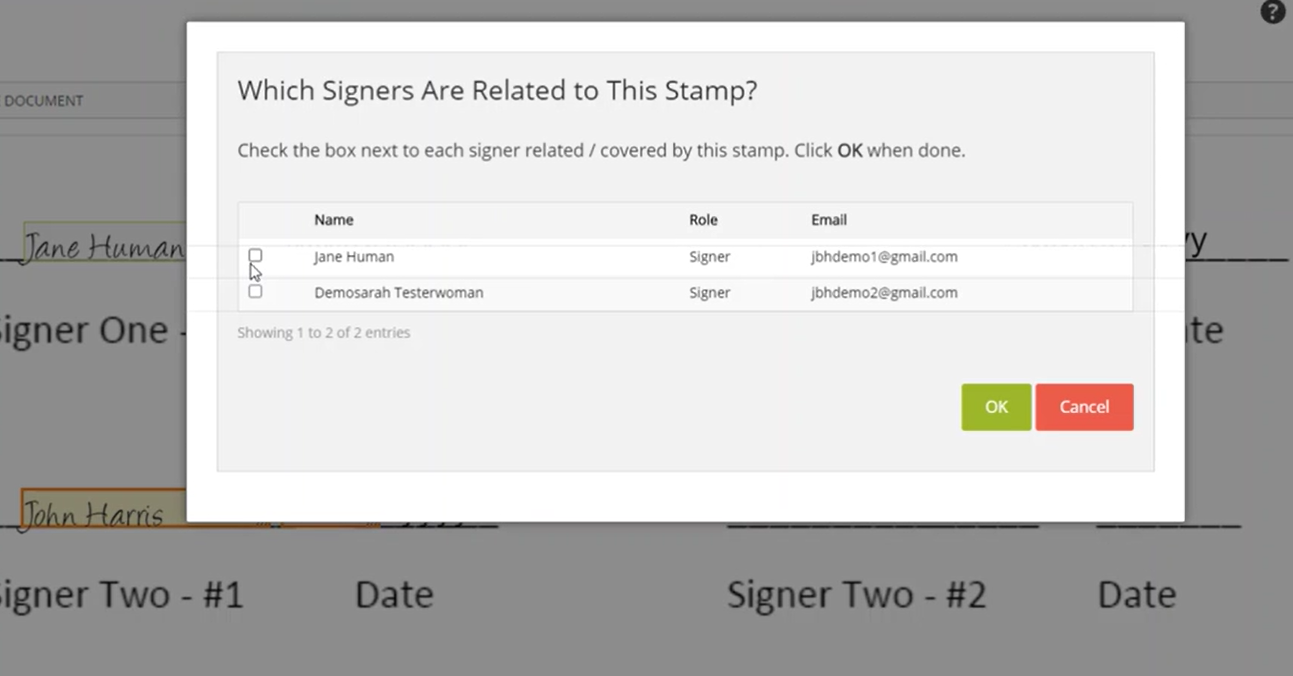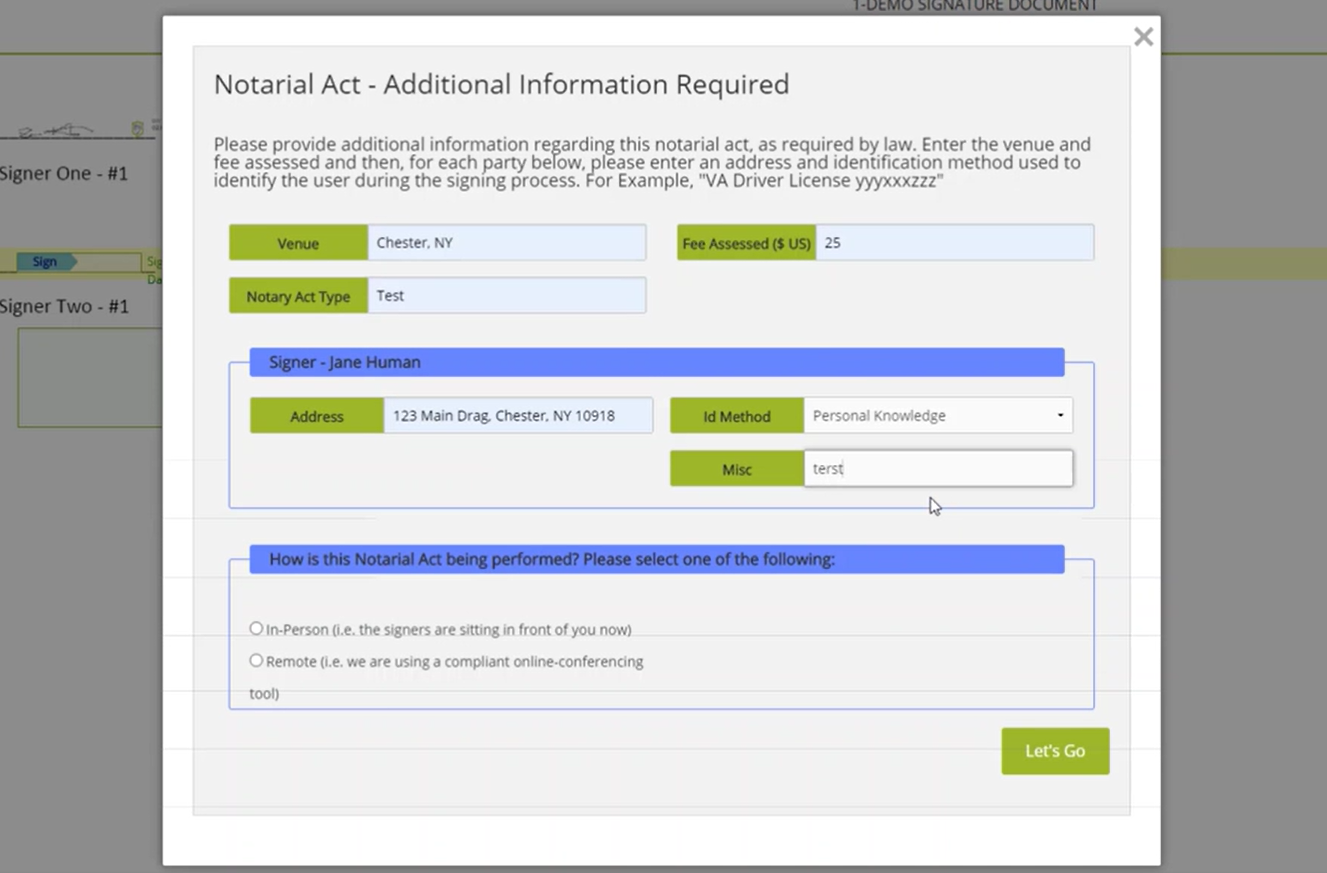 Resolved issue where notary online statement was displaying in situations where it should not have. (Doesn't affect RON transactions). (SIG-890)
Zoom launch meeting improvements (SIG-755, 842)
Improve behavior of the 'I am the Signer' checkbox in the Wizard (SIG-759)
Notary stamp will always display full (eliminated confusing 'text' choice) (SIG-865)
Updated credential analysis process to allow for more granularity at state level around ID expiration dates (SIG-874)
Other behind-the-scenes improvements (SIG-879,887,918)

New TotalAudit Certificate of Completion. Introducing beta of shorter audit trail information for clients who want more succinct evidence. Keeps the key information requested by most clients and presents it in a more compact format. Please contact SIGNiX if you'd like to trial this new aspect of the TotalAudit evidence package! (SIG-737,789,790)*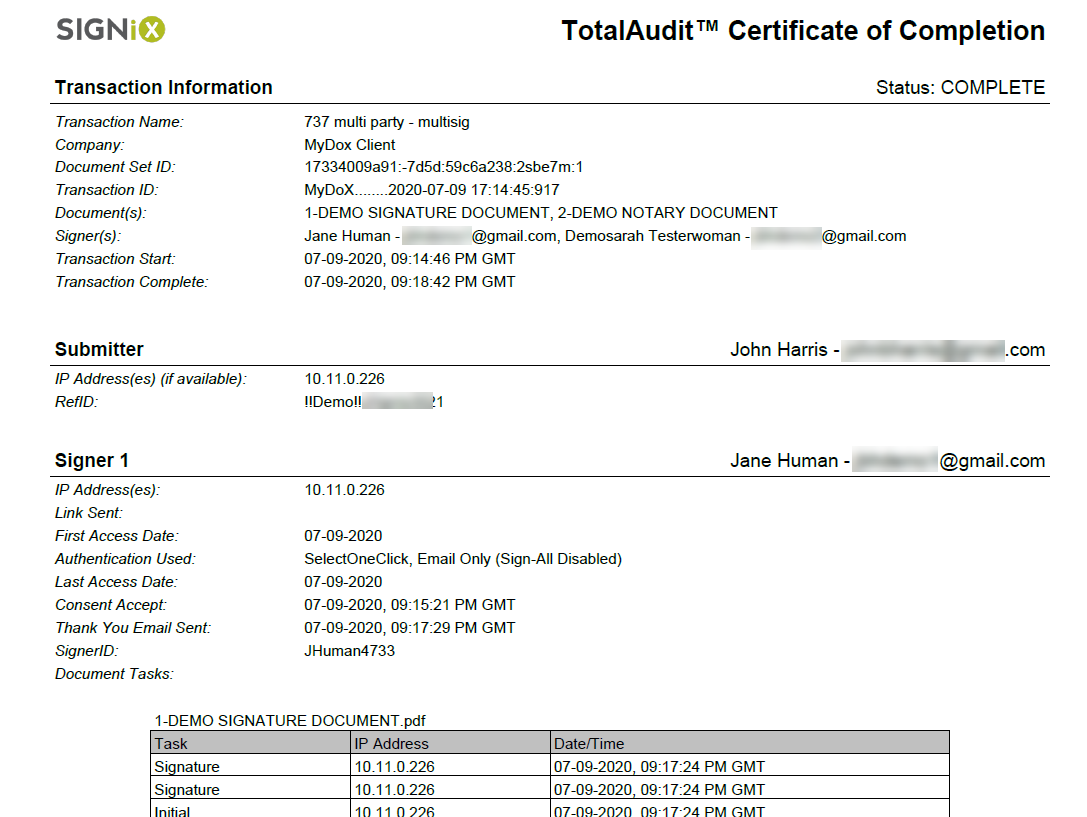 Architecture
Security updates (SIG-814,815,816,817,818,819,820,824,841)
Internal billing reference improvement (SIG-846)
Update to internal systems to prepare for switch to new timestamp authority (SIG-712,884)
Additional work on customization for emails (SIG-714)
Updates to internal tooling relating to document retention (SIG-758)
SIGNiX platform will now better identify itself as signature creation engine in PDF Advanced Signature Properties (SIG-880)

Other Items
Billing updates for online meetings (SIG-850)
Resolved issue with demo mode toggle (SIG-885)
Known Issues
View History button may produce an error in certain integrations.
Link provided in Submitter email to access a completed transaction may lead to a different looking login page that may produce an error on login. In order to access your transaction and documents, please access MyDoX via your access link or access the transaction via your current solution, not via the link in the email.
(SIGNiX is currently working on a patch to address the two issues above and appreciates your patience.)
Please let your SIGNiX representative know if you have any questions. Thanks for your business!
*Feature is optional and may or may not be available based on client product used. Additional fees may be charged.