The decision to move from handwritten, wet ink signatures to e-signatures isn't a tough one—which is why the market for e-signatures and digital signatures is growing so rapidly and expected to skyrocket in the coming years. We live in a digital world, and e-signatures save money (ahem, they significantly cut down on the cost of paper, storage, ink and mailing), they improve security at the time of signing and they keep your digital documents in a safe, end-to-end digital environment.
But once it's time to implement e-signatures into your workflow, there's still a fundamental question to address: To integrate or not to integrate.
We get this question all the time, and it's a good one. To understand what will work best for you, let's first get to know the differences between integrated e-signature software and a standalone e-signature product.
The standalone e-signature
A standalone e-signature program is just like it sounds. It's off-the-shelf software that you can activate and begin using right away.
At SIGNiX, our standalone e-signature product is MyDoX—it's cloud-based software that can be used on any computer or mobile device. Everything is already built into the software so that as soon as you're ready to begin using e-signatures, you upload your documents into the program, prepare them for signature, and then send them out to be signed.
Getting started takes a few minutes, max, because there's nothing to download or install.
The integrated e-signature
The integrated e-signature, by contrast, typically has a longer timeline for implementation. But that's for good reason—the e-signature engine becomes part of your proprietary or third party software, and so it requires an extra level of development. E-signing is an automatic part of the process with no additional document preparation.
The exact setup of integrated e-signature software varies from organization to organization. But regardless of industry or size, integrated e-signature software works directly within your technology and is customizable to your organization's specific needs.
Need a mandatory information field?
You got it.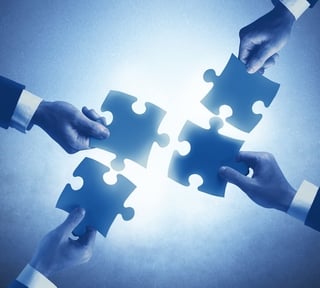 Want to use your own branding?
That can be done, too.
Hope to link e-signatures to your CRM system?
Yes, that's possible.
Add document workflow/automation?
Absolutely.
These are just a few of the potential features of integrated e-signatures. (Here's an example of why integration is key within the financial services industry.)
With integration, the power behind your e-signatures will remain the same robust, secure technology—but your users will be able to leverage e-signatures in a way that is most efficient and productive for them, and you will have more control in workflow, reporting and analysis. Thus, integrated e-signatures typically have higher adoption and satisfaction rates.
The choice
So which type of e-signature service is better for you? Well, that depends on what your e-signing forecast looks like.
If you are a small or medium-sized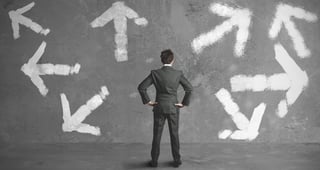 business and don't anticipate a high volume of e-signature transactions, the standalone strategy may serve your needs best. You can get started right away, and you don't have to allocate any resources toward development. Further, the standalone product can always serve as a pilot program to see if e-signature adoption merits a wider scale implementation—in which case, you could then discern your precise e-signature needs and consider an integrated service in the future.
For larger companies, especially enterprise-level organizations, or companies that work with high volume document transactions, a fully integrated e-signature program will provide opportunity to get exactly what you need and desire for seamless end-to-end functionality. Again, that's because integration affords ample amounts of customization for your specific organization and workflow and also makes e-signing an automatic part of the process with no preparation.
Integration can also be a wise business decision for technology vendors or resellers. By engaging in partnerships, you can enhance products with secure, e-signing capabilities in ways that meet your customers' needs without having to introduce new branding into the user interface. Through this white labeling in the development process, the e-signature component of the integration can have the same look and feel as the existing technology. You just get a new highly profitable, revenue-generating opportunity.
Want to learn more about e-signature integration? Check out our integration guide—you can download it for free by clicking here!