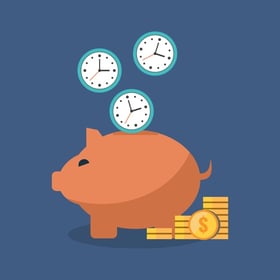 Company expansion guarantees an exciting time full of new clients, new hires and new opportunities. But as a credit union grows and gains new members, the time and money devoted to paperwork also increase. It's time to change that.
Our senior vice president of product management, John Harris, recently shared how to use e-signatures for credit unions with Credit Union Business Magazine. Read more of his thoughts on the longevity, ownership, security and transparency independent e-signatures can provide for credit unions.
**The content below was originally published by Credit Union Business Magazine. Click here to view the article in its original form.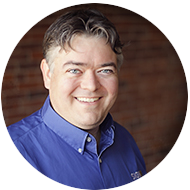 3 E-Signature Takeaways for Credit Unions
By John Harris, senior vice president of product management at SIGNiX
According to recent figures released by the National Credit Union Administration, in 2014, loan growth at federal credit unions increased at its highest rate since 2005, with $712.3 billion in loans generated last year. These federally insured credit unions also added an impressive three million new members in 2014.
This positive trend is encouraging news for the credit union industry, which has long been forced to compete with the mammoth marketing presence of big banks. Yet with growth comes growing pains, especially when it comes to all of the resources credit unions must devote to processing the ever-increasing number of member applications and loan agreements.
Given the heavy load of paperwork, it's no surprise that more credit unions are incorporating e-signatures into their business models.
For example, here's how John Hays, the chief operating officer of Access Community Credit Union located in Amarillo, Texas, explains his decision to implement e-signatures in the summer of 2013.
"We were sending loan documents to members through secure email, but they still had to print, sign and send documents back to us by email, fax or mail. Not only was this inconvenient for our customers, but we routinely received documents that weren't legible, so we'd have to go through the process all over again. But now, about 25 percent of our loan applications are completed online with the use of e-signatures, and it's really helped to streamline our back-end workflow – not to mention save money."
As e-signature technology becomes even more essential in a "digital first" business arena, there are three key takeaways for credit union executives to consider in implementing an e-signature strategy:
1. Using e-signatures can boost the bottom line
Using electronic signature technology saves time and money, streamlines internal processes and enhances security – which can translate into happier members, higher revenue and healthier margins.
Time: What can take days or weeks of arranging schedules and shipping documents that must be manually signed can be done in minutes or hours with e-signatures. This time compression means membership applications and agreements can be processed much more quickly, and loans can be closed whenever all parties are ready to execute the deal, whether or not they are all in the same place. E-signatures can be executed remotely on virtually any digital device, including phones and tablets.
Resources: Digital signatures allow credit unions to save thousands of dollars in paper, ink, shipping and courier costs. In fact, according to analyst CEB TowerGroup, paper processes cost 14 times more than electronically automated processes. Additionally, employees that were formerly tasked with printing, packaging and filing paper forms can now focus on projects that generate revenue instead of overhead.
Member relationships: While many members interact with their credit unions in person, it's not always convenient for every transaction. E-signatures eliminate the necessity for in-person interactions and allow busy members to sign documents in a way that fits their lifestyles. Some credit unions have even adopted a hybrid in-person/remote approach, in which a credit union representative drives to a member's home or office to assist in completing the transaction electronically. The bottom line is that using e-signatures allows credit unions to tailor their customer service to each customer.
Security: Ink signatures – which can be forged and generally don't require an identity verification process – don't have the robust security protections of digital signatures, which include audit trails, tamper-evident protection and sophisticated identity authentication processes.
2. Strong authentication is essential
Because e-signatures offer remote signing options, it is essential to authenticate the signer's identity. In some cases this is mandated by law, such as the USA PATRIOT Act's requirement that financial institutions implement reasonable procedures to 1) verify the identity of a person seeking to open an account, 2) maintain records of the information used to verify the person's identity and 3) determine whether the person appears on lists of known or suspected terrorists or terrorist organizations.
The surest way to verify a signer's identity is to use knowledge-based authentication, in which signers are asked "out of wallet" questions about themselves based on information and relevant facts from dozens of public record databases. For example, the customer might be asked what kind of automobile he owned 20 years ago, or to verify a previous home address. These types of questions are called "out of wallet" because they cannot be answered by simply looking at information commonly found in a wallet – so someone who stole a wallet cannot pretend to be someone he is not.
3. Proof of validity should be independently verifiable
While security is usually top-of-mind when anything digital enters the conversation, credit union executives can't ignore an equally important characteristic of some e-signature technologies: the level of its dependence on the e-signature vendor itself.
A fully independent e-signature system leaves the ownership of the signature, signed documents and evidence in the hands of the credit union and does not require an Internet browser or a vendor's server to verify the e-signature. Rather, because verification information is embedded directly into the PDF document signed by the e-signature service, the evidence is immediately verifiable at any time, online or offline.
Dependent e-signatures, on the other hand, must link back to the e-signature vendor for verification because the validity, proof and/or evidence of the e-signature is permanently linked to a vendor's server or process. Should links break or Internet access fail, essential legal evidence of the e-signature's validity may not be immediately available – or ever available if disaster strikes. The lack of ownership and dependence on a third party create unnecessary risks for a credit union.
Further, many vendors of dependent e-signatures rely on internal, proprietary standards to create and validate their e-signatures, leaving the signature's long-term validity completely in the vendor's hands. Because independent e-signatures are based on international, published standards, the validity of a signature will always be enforceable. For the credit union industry, this is especially important. Many e-signatures will need to be trusted over long periods of time to protect the validity of, for instance, a 15-year loan.
The credit union industry is a competitive marketplace. E-signatures offer credit unions an opportunity to be a step ahead of the technology curve and offer experiences that will help keep members loyal, committed and excited about their relationships with their credit union, while building internal processes that both complement an increasingly electronic era and withstand the test of time.
Discover the Benefits of Independent E‑Signatures. Download this white paper today!