Yesterday, the Securities and Exchange Commission charged former Wells Fargo Advisors compliance officer Judy K. Wolf with document tampering before giving it to the SEC during an investigation.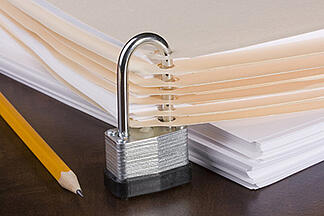 Wolf was responsible for identifying suspicious trades by Wells Fargo employees, customers or clients and deciding whether the trades could have been based on material nonpublic information. According to the SEC, Wolf created a document in September 2010, and she closed her review with no findings.
The SEC's Enforcement Division says that Wolf tampered with the document in December 2012 after the SEC charged a broker with insider trading. She allegedly digitally altered the document to make it look like her 2010 review was more thorough than it actually was.
After Wells Fargo submitted the document to the SEC, the SEC's enforcement staff noticed the alteration and asked Wolf about the document. The SEC says at first Wolf plainly denied altering the document. But in later testimony she testified that she tampered with the document.
Wells Fargo agreed to pay $5 million to settle this matter and other violations of securities laws. Wells Fargo also terminated Wolf's employment.
"We allege that Wolf intentionally altered a trading review document after she knew that the SEC had charged a Wells Fargo employee with insider trading based on facts related to her review," Daniel M. Hawke, Chief of the SEC Enforcement Division's Market Abuse Unit said in a statement. "Regardless of her motivation, her conduct was inconsistent with what the SEC expects of compliance professionals and what the law requires."