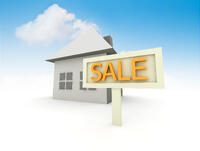 Two weeks ago, SIGNiX was invited to, and participated in, an E-Signature Summit organized by the National Association of REALTORS® (NAR) to improve the acceptance of electronic signatures within the final stages of the real estate closing process. SIGNiX has seen usage of digital signatures climb dramatically year over year to record levels in the real estate space through our partnership with zipLogix, who uses our product under the brand name zipLogix Digital Ink. This Summit was a vital first step in getting all the appropriate players in the same room to clearly understand the topics involved and set up an agenda for follow-on steps.
At the NAR Summit, lenders, electronic signature providers, multiple representatives from NAR as well as federal agencies involved in the lending process all agreed on the benefits of e-signatures: shortening the sales cycle, eliminating multiple paper copies, reducing travel simply to sign documents, saving money and resources, etc. Even in the face of these benefits and the higher security and transparency that can be offered by this technology, though, many lenders are still reluctant to go completely electronic, preferring to trust in wet ink signatures for a few key documents.
SIGNiX believes that one of the primary reasons for this reluctance has to do with the broad definition of an electronic signature as provided within the ESIGN Act and UETA.
"…an electronic sound, symbol, or process, attached to or logically associated with a contract or other record and executed or adopted by a person with the intent to sign the record." [Pub.L. 106–229, 14 Stat. 464, enacted June 30, 2000, 15 U.S.C. ch.96]
You'll notice there's no mention of now-common electronic signature assurance concepts such as authenticating the signer, or protecting the integrity of the signed document with a tamper-evident seal, or keeping track of the document signing process like we do with our SIGNiX TotalAudit™ (which we'll be describing in more detail here soon). For those of you who might be avid readers of our blog, you'll know all of these are very critical elements to determining (and maintaining) the ongoing legitimacy of an electronic signature.
Technology-agnostic definitions are typical for legislation where technology plays a key role. They are incredibly useful at the inception of a product lifecycle because they can spur growth and not inhibit innovation. There's no doubt the passage of ESIGN helped to usher in the industry we know today. However, we're nearing the 13th anniversary of the passing of the ESIGN Act and that definition is showing its age.
When ESIGN was passed, the internet was still very new. No Facebook, no Twitter, no HTML5, no iPads, etc. Now, we're in a very different place. Many of you reading this article may have multiple ways to get onto the internet, from smartphones to tablets to laptops. The internet is an essential part of our lives, and our expectations have changed drastically since we first emerged into cyberspace a little over 15 years ago.
The difference between what an electronic signature could be in 2000 and would it can and should be now is a vast gulf, based not only on user expectations but also 13 years of legal precedent regarding signatures, electronic data and evidence in general. We feel at this point electronic signatures must answer to two masters: ease-of-use and assurance. It's time that electronic signatures evolve from simply being understood as digital scribbles on a page to essential parts of an electronic transaction that not only communicate a person's intent to agree with a document's terms and conditions, but also add assurance, integrity and transparency to boot.
There are signs that we're not the only ones who feel this way. Bank of America recently published a set of requirements (which SIGNiX meets) for acceptable electronic signatures on short sale and other agreements. These requirements go far beyond the traditional definition of an e-signature within ESIGN.
Moreover, the IRS recently put out a call for public comment on a set of requirements for electronic signatures to be accepted on tax and other documents. Those draft requirements also exceed the definition of an eSignature in ESIGN to include concepts such as integrity and authentication.
In fact, SIGNiX wrote a lengthy response that commends IRS for requiring more from an electronic signature. We also suggested that these signatures exhibit granular (per signature) tamper-evidence, comprehensive audit trails, and mandatory two-factor strong signer authentication, among other details. (We'll cover SIGNiX's full comments to the IRS in a future entry here as well.)
Our customers know that digital signatures make doing business easier and safer. SIGNiX looks forward to continuing to participate in the NAR e-signature process.