It's every real estate agent's worst nightmare. The paperwork is signed. The deal is finished. You get your commission. And then something goes wrong. You get a call from your jurisdiction's real estate authority. You, or one of your customers, is under investigation for fraud. Or maybe the call comes from a client saying that they never signed the document.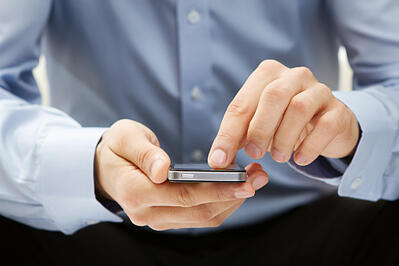 These examples might sound outlandish, but it happens more than you might think. All someone has to do is claim you forged a signature on a contract, and you can be dragged through a painful legal dispute. If you can't prove your innocence, you could end up losing your license on top of being fined, sued or even prosecuted.
Know Who's Signing
In the paper world, proving your innocence usually means having to hire a handwriting expert to verify the signatures, and even then there are no guarantees. But electronic signature services like zipLogix Digital Ink can protect you before you get into a bind.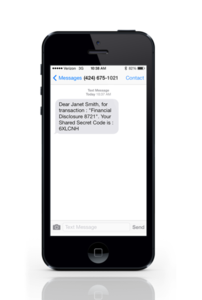 In fact, there's a way to prove a signer is who they say they are before they sign your documents. Typically, most signature services rely on the delivery of an email to the signer as proof. This may be ideal for low-risk transactions, but as we all know, real estate transactions aren't low risk, and emails can be easily read by others.
Easy and Secure
In the past, real estate agents have shied away from more advanced signer identification options because of the expense and complexity. Now, with Mobile Identify™ by SIGNiX and zipLogix Digital Ink®, you can get unlimited mobile authentication for just $5/transaction. Simply enter the signer's cell phone number into zipLogix Digital Ink® before sending the document for signature.
Mobile Identify then sends a unique code via text message to each of the signers in your transaction. When a signer logs in to sign their documents, they must enter that code. When combined with the initial email notice, you now have two points of proof that a signer is who they say they are, making claims of fraud much more difficult. It wouldn't be easy for someone to suggest you had access to their mobile phone when the document was signed.
Mobile Identify gives you and your clients an easy-to-use layer of protection against fraud at a low cost. Think about it…your clients don't leave home without their phones—it's as easy for them as it is for you.
Email sales@zipform.com to find out how you can be one of the first to use this new feature.