We're really excited to announce that our technology will soon be available to real estate professionals in Mexico! Our partner zipLogix, creator of the real estate industry's leading contract software zipForm®, has partnered with Terminus Sistema Global of Mexico to bring their tools to real estate agents in Mexico for the first time.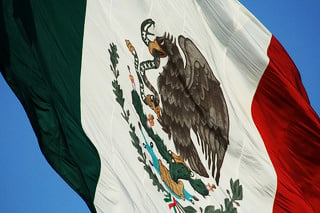 The digital signature software Digital Ink, which is powered by SIGNiX's technology, will be one of the tools zipLogix will offer to real estate agents in Mexico. The suite of software will be known in Mexico as Intelidocs.
The Digital Ink user language can easily be changed to either Spanish or English depending on the client's preference.
"We're very excited to bring such an amazing and game changing product to the Mexican real estate industry," says Ross E. Buck, Co-Owner of Terminus Sistema Global. "Document standardization will help build consumer confidence in the Mexican Real Estate Industry allowing for faster and safer transactions which will stimulate more transactions and new foreign investment."
Century 21—Mexico is the first client using Intelidocs. They will offer the software to their 122 offices throughout Mexico, reaching 2,000 agents. The Intelidocs software will also be available in all 31 states in Mexico, including the Federal District.
Our technology powers Digital Ink and seamlessly integrates the signing process with zipForms Plus, helping to make it easy for real estate agents to send documents out to be signed. This way, buyers and sellers can sign critical paperwork instantly, without having to leave their homes or offices. This can improve the
"zipLogix has been an amazing partner over the years, and we've enjoyed growing with them to serve hundreds of thousands of real estate agents in the U.S.," said Jay Jumper, president and CEO of SIGNiX. "This expansion to Mexico further establishes our leadership in the real estate market through zipLogix."