Wealth management and financial planning firm Money Concepts International Inc.,
will automate its client onboarding process with SIGNiX's digital signature service.
CHATTANOOGA, Tenn.—May 1, 2014—SIGNiX, the top digital signature vendor for the financial services industry, announced today that Money Concepts International Inc., a Florida-based wealth management and financial planning firm, will use SIGNiX's electronic signature service to streamline its client onboarding process.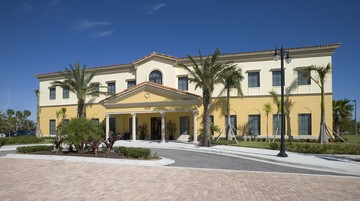 "We pride ourselves in giving our clients the best value possible, which is why we chose SIGNiX's digital signature service," said Mario Monteiro, senior vice president and chief operations and information officer at Money Concepts International. "After reviewing many different vendors, we picked SIGNiX because of their security and authentication capabilities. The fact that Pershing chose SIGNiX made the final decision much easier, too."
Money Concepts will use SIGNiX's electronic signature service through integrations with Pershing NetX360® Onboarding and Laser App Anywhere to replace the time-consuming process of sending, fact checking and filing paper documents. Instead, advisors can prepare documents in minutes from any web browser and track their progress in real-time. This will help advisors grow their business, deliver better customer service, increase efficiency and enhance compliance oversight.
"We love the fact that each document's audit trail and electronic signature are embedded within the PDF, which means we aren't locked indefinitely into a vendor in the future," Monteiro said. "SIGNiX also made it clear that they're dedicated to our firm's success. Our relationship feels like a partnership toward common goals."
Money Concepts is the latest addition to SIGNiX's quickly growing list of financial advisor clients. Many broker dealers and registered investment advisors are attracted to SIGNiX because its digital signature services offer the highest possible level of document security. Signed documents are tamper-evident and come with a highly detailed event log, giving firms complete legal evidence in case a document is challenged in court.
"Broker-dealers like Money Concepts work with documents that need to stay valid for decades, not just a few months," said John Harris, director of product management at SIGNiX. "Many financial advisors are picking SIGNiX because our technology is based on standards that will be valid into the future—no matter how technology changes in the meantime."
About SIGNiX
SIGNiX, the most trusted name in digital signatures, makes signing documents online safe and secure. SIGNiX offers the only independently verifiable cloud-based digital signature solution, which combines convenience with best-in-class security. SIGNiX's products help the world's leading companies become more efficient, decrease risk and boost profits. For more information, visit www.signix.com.
About Money Concepts
Money Concepts Capital Corp. is a privately owned independent broker-dealer and dually registered as a Registered Investment Advisor based in Palm Beach Gardens, FL. Established in 1979 its parent company Money Concepts International, Inc. has a network of approximately 700 financial professional's centers nationwide. In addition to serving independent advisors, Money Concepts® provides turn-key wealth management services for community banks, credit unions and tax professionals. Money Concepts® advisors provide holistic planning and offer a full array of non-proprietary products and services including advisory and alternative investment services.