We're thrilled to announce the addition of Pershing LLC to our growing list of e-signature clients. They are adding e-signature capabilities to NetX360®, their online platform for investment professionals and RIAs, and they've picked our technology to make that happen. With our help, Pershing's clients will be able to securely open accounts online from any computer with an Internet connection.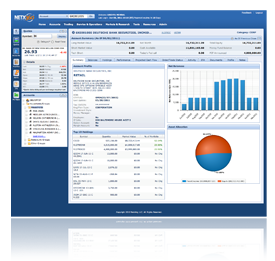 "Our legal and compliance teams carefully reviewed the top e-signature vendors, and SIGNiX was the clear winner," said Michael Nesspor, managing director of Pershing. "Security and compliance are two huge concerns for our clients, and SIGNiX put those concerns to rest by offering an easy-to-use service that provided more document protection and evidence than any other product on the market."
NetX360 is an online platform that helps financial advisors manage their entire business. The platform is focused on efficiency, so adding e-signature features was a natural next step for Pershing. By embedding our technology into NetX360, Pershing's clients will be able to open accounts entirely online using secure digital signatures. This will help advisors:
Grow their business
Reduce expenses
Increase efficiency
Enhance compliance oversight
Boost mobility
Pershing's embedded e-signature product will include all of the features of SIGNiX's other products, including tamper evidence, signer identity authentication, Vendor FreedomTM and a highly detailed audit trail.
By using our integrated e-signatures in NetX360, financial advisors will be able to save time and money. Our technology will replace the time-consuming process of sending, receiving, fact-checking and filing paper documents. Instead, advisors can prepare documents in minutes with the peace of mind that every finished document will come back without any missing signatures.
"Brokerage documents last generations, not just a couple of years, and Pershing needed an e-signature technology that is based on standards that will stand the test of time," said Jay Jumper, president and CEO of SIGNiX. "We rise above the competition by offering digital signature technology that will be valid decades into the future."
In addition to integrating SIGNiX's e-signatures into their own product, Pershing now also accepts documents signed using our technology from any firms clearing through Pershing.