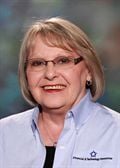 Today, we've got a guest blog post from our friends over at Credit Union Resources.

Cynthia Rogstad

, AVP Internal Audit, compares the benefits of in-house auditors versus outsourced auditors.
When it comes to having internal audits performed at your credit union, you have options. Some credit unions have internal auditors on staff, while other credit unions elect to outsource their internal audits. Both options provide unique benefits; it is simply a matter of what works best for your credit union.
Benefits of an in-house internal auditor:
Should have a better understanding of the day-to-day procedures and operations of the credit union.
Should have a better understanding of the personalities, mannerisms, and politics among members, staff, and management.
Should be well versed about the credit union's systems, software and programs.
Should be more familiar with policies and procedures since they are working with them on a daily basis.
If the internal auditor witnesses certain practices, then the auditor can immediately adjust the scope and size of a particular audit.
If the internal auditor suspects suspicious behavior, he/she can examine an account or a department as soon as they become suspicious.
There are many great qualities of having a full-time in-house internal auditor; however, four concerns may remain which are: To whom does the internal auditor report, the internal auditor developing a relationship with fellow employees which may prevent them from fully vetting a situation that would normally be investigated if no relationship existed, reviews unnecessarily being expanded without an increase in audit value, and the internal auditor being tasked with special projects.
While there are benefits unique to an in-house internal auditor, there are also numerous benefits to outsourcing your credit union's internal audits.
Benefits of an outsourced internal auditor:
Should evaluate the credit union with an "outside" or "fresh" perspective.
Should have experience with many credit unions throughout the year since they are visiting different credit unions weekly. An outsourced internal auditor may visit six to 20 credit unions in a year depending on the frequency of visits per credit union.
Should have more up-to-date resources and training which may be costly for the individual credit union to maintain when needing to obtain new materials, research information, attend trainings either through webinars, conferences, and/or schools, and any certifications. All these costs are dramatically reduced when spread among other credit unions that are serviced by the outsourced internal auditor.
Reduced risk of impropriety due to the outsourced internal auditor not developing personal relationships with credit union staff members. Improprieties may be "overlooked" if a personal relationship is developed with staff while working with them on a daily basis.
Should not be caught up in the internal politics of the credit union.
Should have a network of other outsourced internal auditors if part of a larger, diverse service offering audit group which allows for better dialogue and response time if difficult or complex situations arise.
Has a specific amount of time at the credit union to complete the audit tasks during the limited contact which creates a focus to completing those tasks during the on-site visit.
Should be able to bring in a different outsourced internal auditor to review areas that are more specialized.
A few concerns with an outsourced internal audit function may be scheduling conflicts if the scope of an audit needed to be expanded; if improprieties are discovered, they may not be able to be addressed immediately; the internal auditor may not be as familiar with the credit union's computer system; and the scope may be limited due to the frequency of visits.
Both a full-time internal auditor and an outsourced internal auditor can be equally beneficial to a credit union if properly managed. The expectations for each type of internal audit function are important. It all starts with developing an itinerary of items to be reviewed or accomplished during the year. Each credit union should evaluate which type of internal audit service best suits their needs.
Stacy Gibson, Internal Audit Specialist, was a significant contributor to this article.