PRODUCT UPDATE: Sign Documents on Your iPad with SIGNiX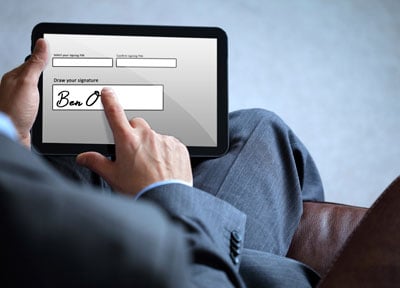 We're releasing our Spring 2013 product update today, and there's a lot to be excited about with the changes we've made. I'm particularly excited that customers can now draw their signatures on an iPad (or any other tablet) with their fingers or a stylus.
This update bridges the gap between technology and usability. People like the experience of drawing their own signature to sign a document, and now they have the experience of physically signing on a device while keeping the high level of security that we've been offering for years.
"We've supported mobile devices for some time, but this addition makes the experience a lot more natural for the signer," said John Harris, director of product management for SIGNiX. "SIGNiX has always been dedicated to providing an intuitive user experience alongside a more secure, portable electronic signature than the competition offers. This release further delivers on that goal."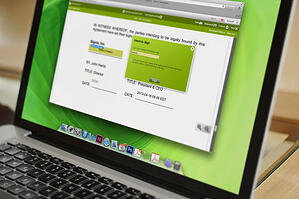 Our Spring 2013 product update also includes:
More signature fonts to choose from
A sleeker, more intuitive signing interface that takes advantage of wide screens and tablets
Easy access functions including print, download and zoom
Updated dialog text to better guide signers
Easier document prep, including drag-and-drop signatures and a single-click "add date" feature