Electronic signatures are changing the way many companies do business, especially in the healthcare, financial services, mortgage and real estate industries—among others. Changing from traditional wet ink signatures to e-signatures is proven to save time and money while simplifying processes.
But when's the right time to make your move? Here are four telltale signs your business is ready to make the switch to e-signatures:
Your office is chained to the printer
Despite the push for paperless business operations, the use of paper has actually more than doubled over the past 20 years, according to the Paperless Project.
Consider how frequently a single document must be shared among co-workers. The Paperless Project reports that the average piece of paper is copied at least 9 times. If your office's printer has a constant hum of printing and copying, it might be time to turn to e-signatures.
E-signatures allow contracts and agreements to be signed digitally,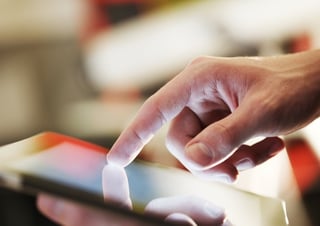 significantly reducing the amount of paper required to operate a business. Executed documents can also be shared with and viewed by multiple people without ever touching a copier.
Not only would business operations run smoother with reduced time spent pushing paper, but companies would also reduce costs associated with printing and sending documents to be signed. In the U.S. alone, companies spend up to 3% of revenue on paper, and this does not include the cost of time spent for a document to be sent, signed and returned. E-signatures simplify the signing process and provide a quick return on investment.
Your business operations are inefficient
Workplace inefficiencies, which can affect sales processes, client onboarding, billing, filing and other operations, can cost businesses up to 30% of their annual revenue each year per SMB CEO. That's why it is important to identify the areas that could be streamlined to make the biggest impact—to the ways a company serves its customers and to a company's bottom line. If paper-based procedures take more time than they should, it might be time to consider e-signatures.
E-signatures can simplify office tasks both internally and externally by reducing the time and energy spent to have documents signed, approved, processed and sent to the respective parties. That's because documents can be signed and sent instantly, wherever there's an Internet connection.
Your market expects convenience
Another sign that it's time for your company to use e-signatures is that technical proficiency is expected by your consumer demographic. Younger generations, primarily millennials, have grown accustomed to the simplicity offered by technology. Take the financial services industry for example: 33 percent of younger millennials (ages 14-25) and 49 percent of older millennials (ages 26-31) use mobile banking on a weekly basis as reported by the Wall Street Journal. Offering e-signatures for banking, lending, and investments will increase customer satisfaction and provide quicker turnaround times.
Today's consumers are looking for organizations they can trust and those that offer convenient methods of interaction. If the millennial generation is one of your target markets, then offering e-signatures is a must.
Your company handles a lot of sensitive information
If your company frequently handles confidential information—such as financial information, social security numbers, account numbers or personal health information—switching to e-signatures is a wise choice.
That's because secure e-signatures offer multiple authentication methods prior to signing or accessing documents and confidential data. Other critical capabilities include the ability to independently verify signatures, tamper-evident technology that automatically notifies you if there are changes made to a document after it's been signed and comprehensive audit trails that track every part of the signing process, including who's reviewing and signing documents and when.
Because of these tools, e-signatures are more secure and more reliable than a traditional pen-and-paper signature. So when important information (and signatures) are on the line, it may be time to consider making a digital move.
Is your business ready for e-signatures? To learn how e-signatures could work for your business, book a free demo now:
.