Time is the competitive advantage credit unions today are fighting for amid rising competition from big banks and third-party financial vendors. To get the advantage, they must stay at the forefront of technology adoption—and that includes automation, made possible with e-signatures.
SIGNiX has recently partnered with two credit union technology companies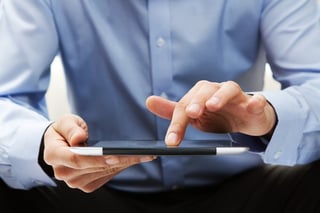 —Sharetec Systems, Inc. and INTECH to integrate our Independent E-Signatures™ into their software. With Sharetec, our e-signature technology is part of its core processing software. And our partnership with INTECH incorporates our e-signatures into its web-based loan origination system.
With each integration, e-signatures allow the lending process to remain digital and lets credit union members sign documents without having to wait on the mail or drive to a local branch.
CU Insight highlighted both partnerships in recent articles. You can read them by downloading the PDFs here and here.
To learn more about how you can use e-signatures for credit unions, download this free eBook.