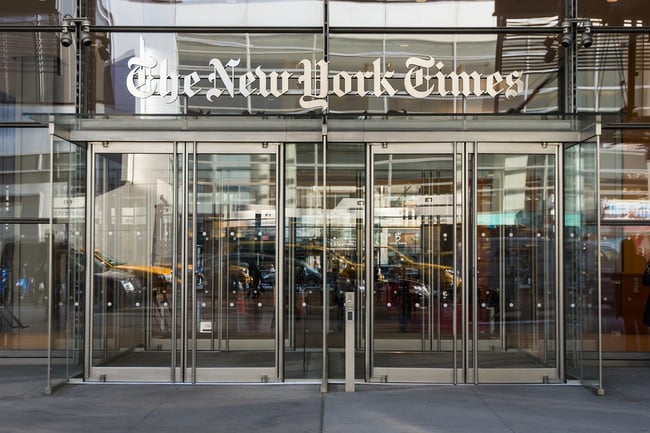 Remote e-notarization has caught the eye of The New York Times, and our senior vice president of product management, John Harris, was quoted in its article as a thought leader on the subject.
In the piece entitled, "The E-Notary Public Is Slow to Catch On," by real estate journalist Lisa Prevost, John explains that Virginia notaries are authorized to notarize documents remotely via a live, two-way video conference using e-signatures, and that the real estate industry and notary profession would definitely benefit from this "injection of technology."
Why? Because technology like our eNotaryDox solution, which utilizes Independent eSignature™ technology, has set the stage for completely secure remote notarizations. (You may even remember that SIGNiX facilitated the very first ever remote, digitally notarized deed in the United States.) The benefits in convenience, cost savings, security and timeliness of secure, remote e-notarization relative to in person, paper-based notarization are extraordinary, and there can be little doubt that adoption will quickly grow with this technology available to notaries and their clients.
"Mr. Harris maintains that remote e-notarization actually strengthens security because it uses third-party databases to verify the identity of the borrower. After providing the last four digits of their Social Security numbers and their dates of birth, the borrowers must correctly answer questions affirming personal specifics like previous addresses or vehicles they owned," the article stated.
If you're a New York Times subscriber, be sure to read May 24's Sunday edition for the entire story. Don't want to wait? No need! Check out the online version here.
John also recently co-authored an article with Tim Reiniger on the benefits of remote e-notarization in Inman News. For more information on how remote e-notarization could change the real estate industry, read it here.