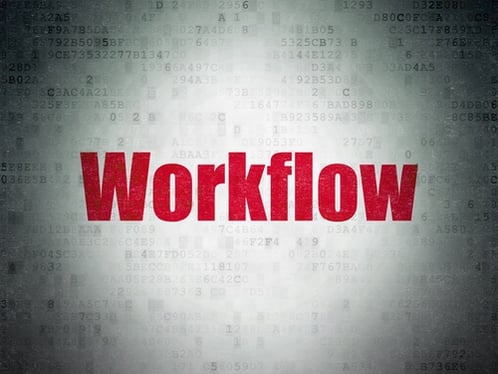 Continuing with our trend of rapid pace of partnership expansion, we are thrilled to announce that we've partnered with Efficient Technology, Inc. (ETI), a provider of enterprise forms-based workflow automation solutions under the brand Quik!.
SIGNiX will integrate its patented Independent E-Signature™ technology into ETI's Quik! software, a leading forms management and enablement solution that streamlines time-consuming paperwork. Quik! converts virtually any paper document format into a Quik! Form that can be displayed as both HTML and PDF and can be filled out on any device.
The new partnership will allow Quik!'s users to digitally execute form-based transactions using trusted Independent E-Signature™ technology, which provides immediate and complete access to e-signatures' permanent legal evidence—without any reliance on a vendor.
"Partnering with SIGNiX is the next natural step for us," said Richard Walker, ETI's president and co-founder. "Our forms automation technology is used by hundreds of organizations—most of which work in highly regulated industries, including financial services, banking, insurance and merchant services, among others. So, our customers aren't just calling for e-signatures, they're demanding the most secure e-signatures on the market. That's why SIGNiX is the right partner for us."
SIGNiX's Independent E-Signatures™ use public key infrastructure technology to embed each signature's cryptographic evidence directly into signed documents. SIGNiX also provides the highest levels of encryption, identity authentication, tamper-evident technology and audit trails. With SIGNiX, Quik! Form users are forever able to access a signature's permanent legal evidence and confirm its validity—providing them with complete ownership and control of signed documents, transparency over the entire signing process, assured longevity of their e-signatures' validity and trusted security measures to keep their documents and data safe.
"We are excited to partner with Efficient Technology to provide secure, legally defensible e-signature technology for their digital forms," said Jay Jumper, president and CEO of SIGNiX. "Quik!'s simple, intuitive and affordable technology is already revolutionizing forms-based workflow. Our e-signatures take this efficiency to the next level. We're a natural complement to each other, and it's Quik!'s users who will reap the benefits."
About Efficient Technology, Inc.
Efficient Technology, Inc. (ETI) provides enterprise forms-based workflow automation solutions that accommodate dynamically changing business rules, forms and workflows. ETI is the developer of Quik!, the industry-leading forms management and forms-enablement solution that improves business processes, increases efficiency and saves time. Quik! helps people at small and medium-size businesses do their best work. Visit http://www.QuikForms.com.
Download this free white paper to learn the benefits of being a SIGNiX partner!