Fancy technology designed to move companies toward the holy grail of a paperless office doesn't mean a thing if workers are still printing out documents, contracts and invoices for signatures. A new partnership between e-signature vendor SIGNiX and Alfresco reseller Micro Strategies will bring esignatures to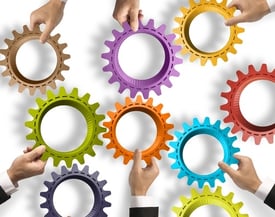 Alfresco Activiti so organizations can ditch pen-on-paper document inscription.
By integrating the two platforms, companies can embed digital signatures into documents that remain permanently compliant, valid and viewable via any free PDF viewer, online or off.
To get the whole story and learn about the Micro Strategies and SIGNiX partnerhsip, download this free PDF.
To learn more about e-signature security, download this free eBook.