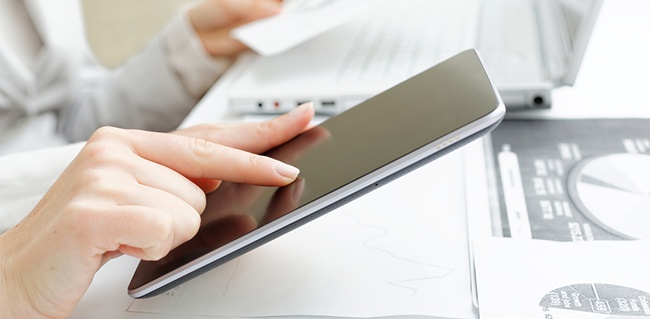 Mounds of paperwork might seem like a mainstay in local government offices and public services, but San Diego County, California thinks otherwise.
In American City and County, Rolf Bishop, San Diego County's chief information officer, stated that using SIGNiX e-signatures significantly streamlines workflows in his office and saves the county approximately $225,000 a year.
John Harris, our senior vice president of product management, also mentioned the four things worth considering before adopting e-signatures in government: state requirements, security, independent technology and scalable rollouts.

**The content below was originally published by American City & County Magazine. Click here to view the article in its original form.
Cost-Saving E-Signature Program in San Diego County
The volume of paperwork processed in a government office is as large as it is cumbersome – which is to say, very large, since forms are necessary to begin, end or modify nearly every public service.
In 2013, California's San Diego County became the first local government in the state to launch an e-signature program. The county used e-signature technology from SIGNiX, a provider of cloud-based Independent E-Signatures.
Using this technology allowed constituents to securely complete government transactions virtually anywhere and anytime. San Diego County Chief Information Officer Rolf Bishop estimates that using e-signatures will save the county about $225,000 a year because of reductions in the expenses associated with using paper forms.
"It's streamlined our offices dramatically," said Bishop. "Our homeowner exemption forms used to pass through 16 different hands. With e-signatures, they need just two. It's made a huge difference."
E-Signature Decision Factors for Government
SIGNiX's senior vice president of product management, John Harris, advises government offices wishing to follow San Diego County's lead in adopting e-signatures to consider the following before adoption:
State requirements: While the Uniform Electronic Transactions Act models e-signature requirements for 47 states, some states have their own laws or requirements for e-signature technology, such as using digital certificates. Understanding these will provide a framework for compliance needs.
Security: When sensitive or personal data enters the digital space, it must be strongly protected. Make sure e-signature vendors have measures for encryption, identity authentication, tamper-evident technology and audit trails.
Independent technology: From a safety perspective, it's just as important that e-signature technology remains fully in your own control. Such technology (1) embeds evidence of an e-signature in the document so that it can be verified online or offline at any time and the documents can live outside of a vendor's server, if desired; (2) is based on international, published standards so that the signature's evidence can be validated throughout time; and (3) offers a transparent collection of legal evidence about the signing process that can be immediately accessed as needed to prove the signature took place.
Scalable rollout: Like San Diego County, when adopting new e-signature technology, it's wise to consider a small, controllable implementation over a wide-scale undertaking.
To learn more about San Diego County's e-signature adoption, view this case study.