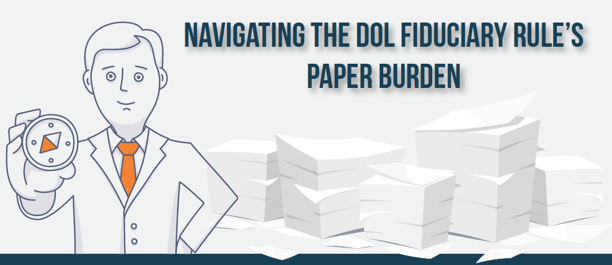 April 10, 2017 may seem like just another day, but for the financial services industry, it's significant. By this date, under the Department of Labor's new fiduciary rule, all financial advisors will be required to recommend what is in the best interest of their clients when they offer guidance on 401(k) plan assets, individual retirement accounts or other qualified monies saved for retirements. According to a recent investment news article, "Independent broker-dealers, who currently operate under a less stringent standard that only requires that investment advice be "suitable," face the greatest disruption. They'll need to craft new administrative steps and invest millions in technology and training to meet the rule's requirements."
Industry experts are claiming that this is going to be a bigger change than the industry is expecting. In fact, 73% of industry executives believe the DOL fiduciary rule will be either very or extremely disruptive. Investment news reports that, "the nation's thousands of brokerage, advisory and insurance firms that impart advice within the $25 trillion retirement services market will have to adjust their operations and procedures to comply with the rule. Some changes will be drastic, while others will be minor, but all promise to fundamentally shift the advice landscape."
The DOL fiduciary rule will require nearly 57,000 paperwork burden hours. That's more than 6.5 years' worth of paper pushing! We've created the below infographic to help Broker-Dealers and advisors navigate the DOL fiduciary rule's paper burden.

Share this Image On Your Site
Find out how much money you could save with digital signatures! Use this FREE interactive calculator to discover how much you're spending on paper processes.