Broker-dealers and other financial services professionals handling retirement accounts have only months before they must comply with the Department of Labor's final fiduciary rule.
The rule will require any person providing retirement investment advice for a fee to act in the client's best interest, even when it is not in the advisor's interest.
From a practice management perspective, this translates into a lot of time and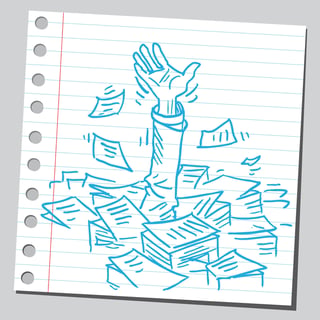 money spent on reworking heavy volumes of associated paperwork.
Our CEO, Jay Jumper, explained it this way for WealthManagement.com:
"It's no secret that many in the industry are sweating this one out. Seventy-three percent of industry executives believe the DOL fiduciary rule will be either very or extremely disruptive, according to a report from Red Rock Strategic Partners.
"Not only could it mean re-navigating the way investments are handled, but there will be substantial back-office changes that must occur. According to the American Action Forum, the DOL's final version of the fiduciary rule is estimated to cost the industry over $31.5 billion and require nearly 57,000 paperwork-burdened hours."
In his article, Jay also explained what this means for technology adoption.
"Most likely, we'll see digital adoption in two forms: Technology that streamlines the new elements of financial practice for B/Ds, such as robo advisors and other digital advice and customer profiling tools, and technology that minimizes firms' forthcoming paper burdens. The latter is likely to come in the form of digital contracts and documentation, e-forms, e-signature technology, enterprise document management services, online client portals and more," Jay said.
To read Jay's entire article in WealthManagement.com—and to learn his tips for pre-DOL fiduciary rule tech adoption—click here.
To learn how easy it is to use SIGNiX's Independent E-Signatures™, schedule a free demo today.