Financial advisors—what could you get done in 6.5 years? Open your own financial practice? Climb the corporate ladder? Retire on a high note?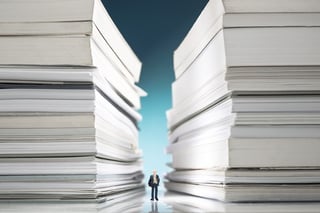 It's a lot of time to make major professional moves, but in the financial services industry, it will take about that amount of time alone to process all the pending paperwork spawned from the DOL final fiduciary rule.
PlanAdviser featured our research and insight that we had collated into a recent infographic. The article reminds financial professionals that:
"According to the firm's analysis, which also cites survey data from Red Rock Strategic Partners, a strong majority (73%) of defined contribution industry executives believe the DOL fiduciary rule will be either "very" or "extremely disruptive." With all this in mind, SIGNiX urges advisers to proactively scope out the amount of paperwork that could potentially arise under the rule—and to plan to use as much digital processing as possible."
E-signatures, for instance, can ensure that documents never have to be printed, faxed or shipped, and clients can sign documents wherever there's an Internet connection—saving even more time.
You can read PlanAdviser's full article by downloading this free PDF.
To learn how to navigate the DOL final fiduciary rule paper burden, download this free guide.