Few things are more important than gaining a new customer when it comes to a sales organization. As technology advances, and demands become expectations, CRM platforms and sales organizations answer by including electronic signatures in the closing deal. According to a study by Aberdeen Group, incorporating e-signatures is a necessary step in growing revenue, converting leads and renewing customers.
Founded in 1988, Aberdeen Group Inc. is a provider of fact-based business intelligence research. Aberdeen conducts primary research studies surveying individuals as to their decisions and experiences when it comes to running their business.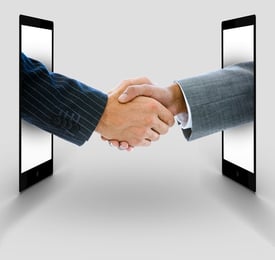 One of their recent articles, CRM + E-signature: Digitizing the Sales Handshake, aims to recognize e-signatures as the most efficient solution for customers, sales teams and managers by streamlining sales workflows. "At the most basic level, eSignature users save time and build clarity into their customer acquisition and management activities by digitizing - and generally cloud-storing – the recording of approvals and business deals in a 21st century, digital-native fashion."
See for yourself; companies are beginning to recognize the need for e-signatures:
"6.4% annual improvement in customer retention among eSignature users, compared with a 1.3% decrease among non-adopters."
"Best-in-Class companies are 21% more likely to incorporate eSignature into other sales applications such as the CRM."
These are just a few of the e-signature statistics that the article provides.
To read the full article click here or download the PDF.