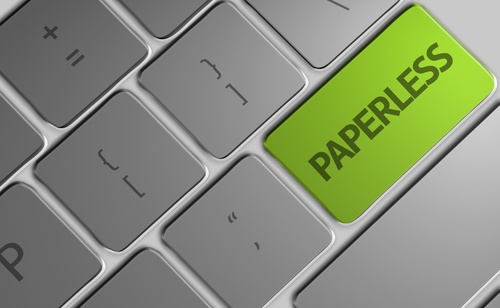 SIGNiX, the leading provider of Independent E-Signatures ™, has joined the Laserfiche Professional Developer Partner (PDP) program to provide powerful solutions across many different industries.
Through the PDP program, Laserfiche provides out-of-the-box integrations with leading systems for ERP, CRM, GIS and more. "With this integration, Laserfiche clients can enjoy the benefits of independent e-signatures—document ownership, longevity, transparency and safety," said Jay Jumper, president and CEO of SIGNiX. "All of these benefits will be seamlessly integrated into Laserfiche's platform for an intuitive user experience."
Through this partnership, Laserfiche clients will be able to sign documents online with SIGNiX directly from within the Laserfiche environment. Documents can be automatically routed back into the client's repository system with long-term legal evidence built into each document.
"By integrating SIGNiX's solutions with Laserfiche ECM, financial services organizations benefit from having easy access to cloud-based independent digital signature," said Thomas Phelps, CIO and Chief Corporate Strategist at Laserfiche. "We're delighted to partner with SIGNiX to provide our customers with a complete digital signature solution."
By digitizing paper archives, Laserfiche enables users to instantly pinpoint the information they need, collaborate more effectively and complete daily tasks more efficiently. Secure web access allows governments to easily share information with other agencies, other jurisdictions and constituents, while comprehensive security options—including Department of Defense (DoD) 5015.2-certified records management—protect information from unauthorized access or release.
Declare Independence from E-Signature Risk!
Download our free eBook on E-Signature Security, today!