Fact: A transaction document is essentially useless unless its signature can be proved valid in court. So when it comes to e-signature technology, validity assurance is a necessary component.
Our Executive Vice President Pem Guerry penned an article in CIO Review discussing why industries with high-volume, high-value processes, such as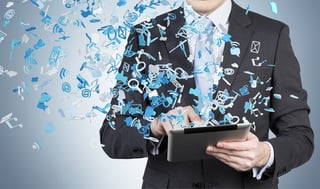 healthcare, financial services and life sciences, are routinely leaning toward digital signatures, a specific, highly secure type of e-signature . (Digital signatures are the foundation of SIGNiX's Independent E-Signatures™.)
In his article, Pem explains how digital signature technology provides superior legal evidence and validity over the other basic e-signature solutions on the market.
If you need assurance that your documents will be valid six months, one year or 30 years from now, don't miss Pem's insight. You can read his article here.
To learn more about the legality of digital signatures, download this free white paper.