This week we've been honored by the Small Business Community Association. They've named us the top software company in Chattanooga!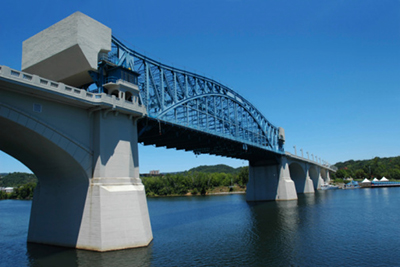 It's an honor to be recognized as part of Chattanooga's growing technology sector. We've been based in Chattanooga for years, and supporting Chattanooga is a priority for all of us here at SIGNiX.
"Chattanooga has developed into a ripe environment for technology," says Jay Jumper, president and CEO of SIGNiX. "The city has the right entrepreneurial atmosphere, and that's critical for the city's growth."
Our company has changed a lot since it was founded in 2002, and we've seen widespread adoption in the last 24 months.
Jay says the electronic signature industry has gone through a transformation that mirrors the adoption of ATM machines. It took the public about 10 years to become comfortable with using ATM technology, and now there's an ATM on every corner.
Similarly, it took about a decade for people to become comfortable signing documents online. Now that the time has come, we're seeing huge growth in the electronic signature industry.
Some of our big milestones include:
Partnership with ZipLogix in the real estate industry made SIGNiX the market leader in only 18 months
Influential client roster including Raymond James, Allstate, AIG and McKesson
Approved as the first e-signature vendor to be accepted by the annuities industry
Exclusively endorsed by Cornerstone Credit Union League and the Tennessee Credit Union League
What's next for us? Whatever happens, Jay says Chattanoogans should expect us to remain a part of the city's business landscape for years to come.