The Small Business Community Association honors a local digital signature company for its growth and support of the community.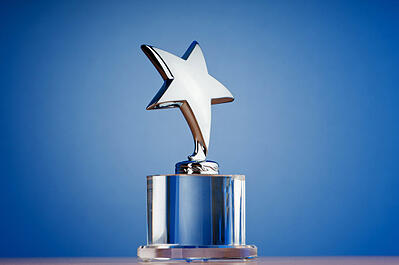 CHATTANOOGA, Tenn.—August 1, 2013—SIGNiX, the nation's leading provider of secure digital signatures, has received the 2012 Best of Business Award for Chattanooga in the computer software category. The award recognized SIGNiX for the company's active role in educating and supporting the small business community in Chattanooga.
"Chattanooga has developed into a ripe environment for technology," says Jay Jumper, president and CEO of SIGNiX. "The city has the right entrepreneurial atmosphere, and that's critical for the city's growth."
Jumper was born and raised in Chattanooga, so he knows how critical small businesses like SIGNiX are to the city's success.
"Chattanooga isn't a big city, so we won't automatically get huge companies wanting to come here," he says. "Every once in a while you get your Volkswagens, but it's not enough to sustain the city. You'll have to create a lot of jobs with local businesses."
SIGNiX has seen steady growth since it was founded in 2002, with widespread adoption taking off in the last 24 months. SIGNiX now serves customers in all 50 states, and a document is signed with SIGNiX's technology nearly every second.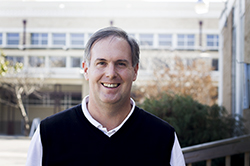 "Early on, it was hard to convince people they needed to use e-signatures. We were evangelizing, telling people why they needed this technology," Jumper says. "Today, we're responding to hundreds of inbound opportunities every day because people are finally realizing the benefits of this technology."
The company's milestones include:
Partnership with ZipLogix in the real estate industry made SIGNiX the market leader in only 18 months
Influential client roster including Raymond James, Allstate, AIG and McKesson
Approved as the first e-signature vendor to be accepted by the annuities industry
Exclusively endorsed by Cornerstone Credit Union League and the Tennessee Credit Union League
What's next for SIGNiX? Whatever happens, Jumper says Chattanoogans should expect the company to remain a part of the city's business landscape for years to come.
About SIGNiX
SIGNiX, headquartered in Chattanooga, Tenn., makes signing documents online safe and secure. SIGNiX offers the only independently verifiable cloud-based digital signature solution, which combines convenience with best-in-class security. SIGNiX's products help the world's leading companies become more efficient, decrease risk and boost profits.