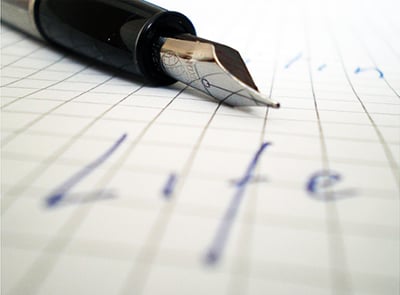 The life insurance industry has seen some big changes in the last five years. Most notably, consumers and agents are expecting more online services and automated ways to do business. To meet this need, the life insurance industry is embracing e-signature technology.
In fact, a new study shows that 74% life insurers use some kind of electronic signature technology. This is a big increase from 47% just five years ago.
"Today, insurers are much more optimistic in their assessment of the value that e-signatures might bring to insurance processes, and one-third of survey respondents state that e-signatures are now a competitive necessity," said Karen Monks, an analyst with Celent insurance group and the author of the report.
Some other highlights of the study, according to Insurance Networking News:
A third of life insurers say e-signatures are "a competitive necessity"
Almost 60% of life insurers use e-signatures on their agent-based insurance applications
Another 19% say that adopting e-signature technology is a highly likely project for next year
Notice in the graph that clickwrap signatures have seen a dramatic increase. SIGNiX's technology combines the ease of clickwrap signatures with the security of PKI.
Life insurers are seeing the following benefits of adopting e-signature technology:
Fewer errors
Improved compliance
Shortened application to issue time
Usable on multiple platforms
Customer retention increases
The study also debunks some of the myths associated with the e-signature industry.
MYTH: The law is unclear about e-signatures.
The truth is that the ESIGN Act says that e-signatures are just as legally valid as handwritten signatures.
MYTH: The costs outweigh the benefits.
Actually, e-signatures allow for automated processing, which lowers costs and increases productivity.
MYTH: E-signatures require complex technology.
Some e-signature vendors offer cloud-based products that don't require any software or hardware. These products allow customers to sign documents on any device with an Internet connection.
MYTH: Customers are nervous to use this technology.
In fact, customers are already used to using e-signatures at retailers, banks and other financial services companies. Customers appreciate the convenience that e-signatures offer.
To learn more, you can read the report summary or download the full report on the Celent website.