Two industry leaders are joining forces to bring digital signatures to the University of Houston. The solution is designed to serve the comprehensive needs of faculty, staff, students and parents.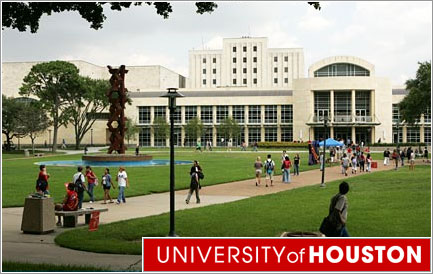 CHATTANOOGA, Tenn.—March 21, 2013—SIGNiX, the leading provider of cloud-based digital signature technology, and Symantec, the leading Certificate Authority and provider of Managed PKI Services, combined their offerings to enable the University of Houston to utilize Symantec's trusted digital certificates for all of their e-signature needs without having to install software or purchase hardware. The university anticipates significant cost savings, streamlined processes and better service for all of its constituents while enhancing security and compliance.
"SIGNiX has improved our process greatly. What used to take days can now be done in minutes. Signing housing documents online has been a huge benefit for our business practices and allows us to serve our students better," said Don Yackley, executive director of student housing and residential life at the University of Houston.
"Symantec is an approved Certificate Authority for the State of Texas, and our managed PKI solution enabled us to accommodate many of the customer's internal security and signing needs," said Michael Yatsko, senior manager at Symantec. "By partnering with SIGNiX, however, we were also able to fulfill the university's needs for students and parents to be authenticated online and allowed to immediately and conveniently sign housing contracts and other documents in their web browsers while utilizing Symantec certificates."
"We are tremendously excited to partner with Symantec to issue their broadly trusted certificates in real time for immediately and securely executing contracts and other important documents and transactions online," said Jay Jumper, president and CEO of SIGNiX. "The trust of the Symantec brand and its digital certificates and other security products is unmatched, and we are proud to enable our customers to utilize Symantec certificates for signing documents online with the greatest degree of confidence in their legal validity."
About SIGNiX
SIGNiX, headquartered in Chattanooga, Tenn., offers a standards-based digital signature service. As a leader in digital signatures, SIGNiX makes signing documents safe and secure so our clients can better connect with partners and customers. Our solutions help the world's leading companies become more efficient, increase sales, reduce costs, lower risk and boost profits.
About Symantec
Symantec is a global leader in providing security, storage and systems management solutions to help consumers and organizations secure and manage their information-driven world. Our software and services protect against more risks at more points, more completely and efficiently, enabling confidence wherever information is used or stored. More information is available at http://www.symantec.com.