River City Federal Credit Union will use SIGNiX's cloud-based digital signature software to enhance mobile services. With SIGNiX's technology, members can sign documents on any Internet-connected device.
CHATTANOOGA, Tenn.—April 29, 2014—SIGNiX, the leading provider of secure digital signatures, announced the signing of a new client, River City Federal Credit Union in San Antonio, Texas. The credit union will use SIGNiX's e-signature technology to better serve their growing membership base.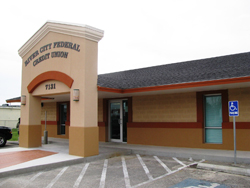 "We're always trying to add services to make life more convenient for our members, and that's why we adopted SIGNiX's e-signatures," said Kim L. Heinze, president and CEO of River City FCU. "Their cloud-based software works on any mobile device, and as time goes on, that's becoming more and more important to our members. They're going to love being able to access their documents anywhere, anytime from any device."
River City FCU chose SIGNiX for more than just enhancing member services. They also saw the technology as a chance to reduce paper waste and become more efficient. The credit union has implemented MyDoX, a software-as-a-service (SaaS) platform where employees can upload documents, customize fields and immediately send documents out to be signed. SIGNiX's cloud-based technology made implementation quick and easy with no hardware or software to install.
"We don't have to follow-up to see if our members have signed the documents," Heinze added. "SIGNiX automatically lets us know when the documents have been signed, and they remind our members if they forget to finish signing their documents."
River City FCU is the latest addition to SIGNiX's quickly growing list of credit union clients. Many credit unions choose SIGNiX because the company's e-signatures are accepted by CUNA Mutual and exclusively endorsed by Credit Union Resources, the Tennessee Credit Union League and the Georgia Credit Union Affiliates.
Additionally, SIGNiX's industry-leading security features impress many credit unions. SIGNiX's digital signatures are embedded into each signed document, so credit unions don't need to be SIGNiX customers to check if documents have been altered. No other vendors on the market can match this exclusive Vendor FreedomTM technology.
"With online fraud on the rise, credit unions are looking for the most secure e-signature product on the market, and they're finding it at SIGNiX," said Jay Jumper, president and CEO of SIGNiX. "Our company is dedicated to providing military-grade security, and we're glad that credit unions are taking notice."
About SIGNiX 

SIGNiX, the most trusted name in digital signatures, makes signing documents online safe and secure. SIGNiX offers the only independently verifiable cloud-based digital signature solution, which combines convenience with best-in-class security. SIGNiX's products help the world's leading companies become more efficient, decrease risk and boost profits. For more information, visit www.signix.com.