8 Tips to Master LinkedIn for Financial Professionals

If you don't already have a LinkedIn profile, you could be missing out on the chance to connect with clients, prospects and other industry professionals. After all, there are more than 300 million professionals using LinkedIn around the world.
Why Use LinkedIn?
Right now on LinkedIn, there are important conversations happening about financial topics. If you join in on these conversations, you can establish your thought leadership and grow your practice's visibility.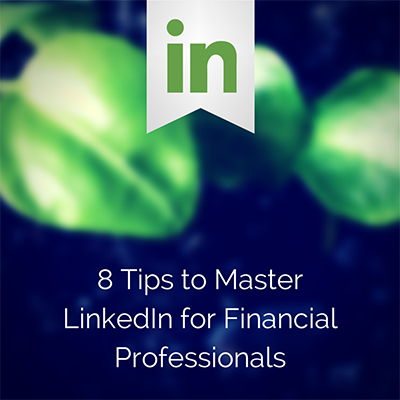 But don't take my word for it. Here are some statistics that show just how valuable LinkedIn can be:
Of advisors who prospected on LinkedIn, 62% connected with new prospects. Of those who were successful, 32% gained more than $1 million in new assets. (Econsultancy)

More than

3 in 5 advisors

who used LinkedIn to cultivate client prospects in the past year have successfully gained new clients as a result.

(FTI Consulting)

12% of those who have attracted clients through LinkedIn have gained

$5 million

or more.

(FTI Consulting)
Optimizing Your Profile
But how do you know if you're using LinkedIn the right way? Luckily for you, the folks over at Financial Social Media have created a profile optimization checklist with eight easy things you can do to make sure your profile gets the most bang for its buck.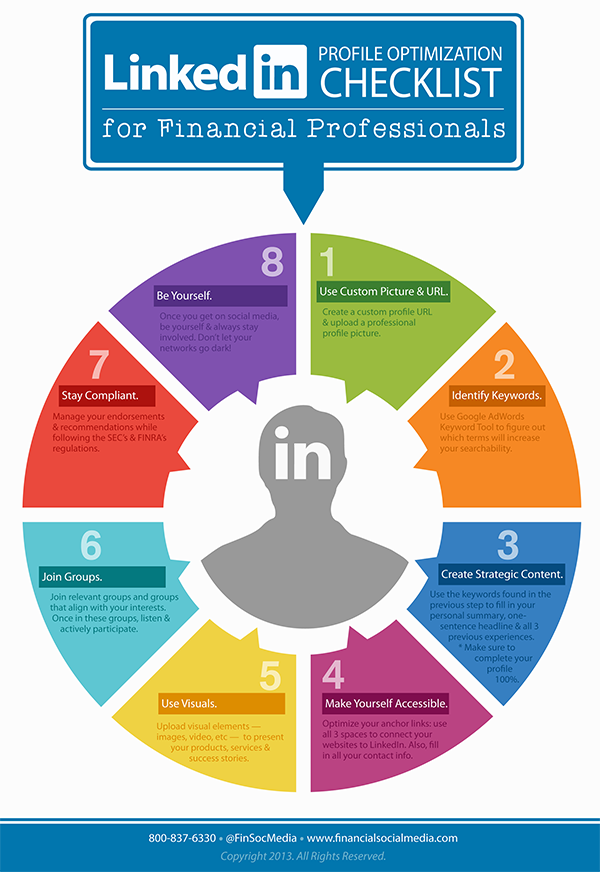 Keep in mind that static content like LinkedIn profiles are considered advertising under Rule 2210 and are subject to oversight and archiving. On the other hand, interactive content like forum posts and status updates are required to be archived and supervised to abide by FINRA communications rules. Like all social media, it's important to make sure your LinkedIn use stays within regulations and any guidelines set by your compliance department.
And for more information on how to stay compliant with LinkedIn, check out this great blog post, "How to Manage LinkedIn Endorsements for Financial Advisors."