When you hear someone talk about "going green," what comes to mind? Words like alternative energy, eco-friendly, carbon footprint, Earth Day, sustainability, ozone, global warming or recycling?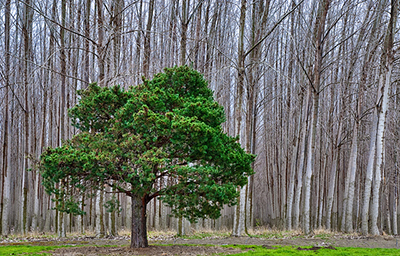 These buzz words have been around for a long time now. With the growing public awareness of the environmental decay due to population growth and natural resource consumption during the past several decades, these buzz words are becoming action words. Consumers are making buying decisions based on environmental concerns.
Many businesses have launched "go-green" programs/products to target these consumers. However marketing yourself as a Green businesses requires honesty with consumers. It also starts with your employees. They're the ones printing the sheets of paper or throwing away water bottles. According to the EPA, about 80 to 90 percent of solid waste is actually recyclable in the average workplace.
Many credit unions have started vigorous recycling programs that go far beyond paper and plastic to include such items as ink cartridges, computers, and other electronics. When the workplace conveys the importance of recycling, it often leads to employees being more concerned with their household recycling programs.
They are many ways to reduce your carbon footprint and become a "carbon-neutral" business. Here are some ones to consider:
eStatements
Energy Efficient Devices
Energy Management Systems (HVAC)
Document Imaging (less paper)
Landscape Management (Water Conservation)
Don't have an eco-friendly program yet? A good alternative is to associate the credit union with groups or projects engaged in environmental issues. Another idea is to "adopt" a particular environmental cause (community recycling programs are popular), thus demonstrating the credit union's interest in supporting environmental protection efforts. Sponsorships of educational programs, wildlife refuges, and park or nature area clean-up efforts also communicate concern for environmental issues.
Trying to attract more Millennials? According to the U.S. Bureau of Labor Statistics, by 2020 nearly 50% of the U.S. workforce will consist of Millennials. "Millennials are trying to incorporate issues, causes and beliefs they are passionate about into busy, complex, multifaceted lives. Millennials are looking for sustainable commitments that can engage them and allow them to contribute to society" says David Burstein, author of Fast Future: How the Millennial Generation Is Shaping Our World. Sounds like a perfect fit for credit unions!
By Brian McCue, VP Remote Transaction Resources, Credit Union Resources, Inc.