When e-signatures became legal more than 10 years ago, we had a choice to make. We could rush to put a half-baked e-signature product on the market. Or we could spend time developing a secure and legal way to sign documents online.
While other companies cut corners on development and ignored security risks, we set out to create something completely unique—a way to get documents signed online that was even more reliable, secure and legally supported than a handwritten signature in a way that's sustainable long-term.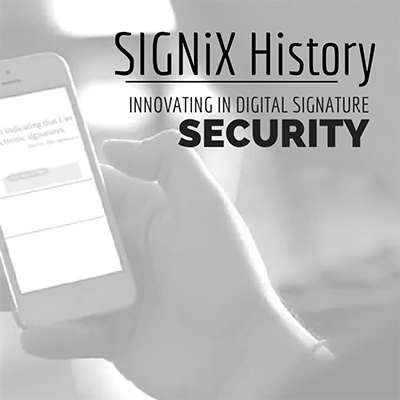 There were times we wondered if it could even be done. There was no roadmap for creating this kind of security in a cloud-based e-signature product. It was discouraging, but it made us fight harder.
We worked for years to get our digital signature products ready for the world to see. And the result was astounding—a simple, affordable and secure way to get documents signed online.
We raised capital and set out to change the minds of industry leaders—and it's working! We're now leading in real estate, financial services, healthcare and higher education. From 2010 to 2014, our signature volume grew more than 20,000%.
We know it's an uphill battle to tell the world why our technology matters. There will probably always be consumers who don't know the legal risks other vendors are hiding. But we're committed to telling our story to anyone who will listen. And believe us—people are listening.
Join the conversation using #SignatureTruth or follow @signixsolutions on Twitter.