Leading United States power generation utility picks SIGNiX to boost transparency and convenience of remote project approvals.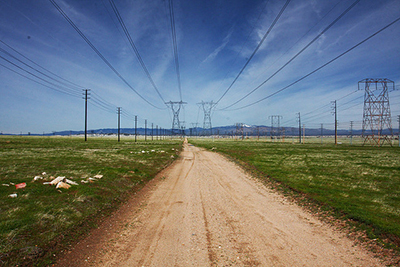 CHATTANOOGA, Tenn.—April 15, 2014—SIGNiX, the leading provider of secure digital signature services, announced today that a top United States power generation utility will use SIGNiX's MyDoX product to get documents signed online by its global workforce.
"The power industry is highly regulated, so each change to a project comes with a set of paperwork that must be signed. Before adopting e-signature technology, employees on the ground often had to wait for paperwork to arrive in the mail before they could start work," said Pem Guerry, executive vice president of SIGNiX. "With SIGNiX, project leaders approve documents in seconds instead of days or weeks. With contractors and employees, the company has already started seeing the immense value of e-signatures."
The power generation utility expects to see many benefits from adopting e-signatures, including:
Reduced Costs: The utility will reduce the costs associated with switching to a paperless process, including savings on paper, ink, printer maintenance and international shipping costs.

Real-Time Document Tracking: Gone are the days of documents lost in the mail or stuck in a pile of paperwork. With SIGNiX's Smart Tracking feature, the utility can see where each document is in the signing process. The e-signature service even sends reminder emails if someone forgets to sign.

Improved Document Security: In the paper world, it's very hard to find out if a document has been tampered with or changed after it was signed. With SIGNiX, every signed document is tamper-evident and will easily show if the document is changed after signing.

Enhanced Employee Relationships: E-signatures will help the utility get employee contracts signed faster, while providing a better onboarding experience. With SIGNiX's software, employees can sign contracts online with nothing to download or install.
The utility has implemented MyDoX, one of SIGNiX's cloud-based electronic signature products. They will use the service to sign capital project requests, change order approvals and employee contracts.
About SIGNiX
SIGNiX, the Global Digital Signature AuthorityTM, makes signing documents online safe and secure. SIGNiX offers the only independently verifiable cloud-based digital signature solution, which combines convenience with best-in-class security. SIGNiX's products help the world's leading companies become more efficient, decrease risk and boost profits. For more information, visit www.signix.com.