SIGNiX Announces Addition of Mark Henley to Leadership Team

Leading e-signature company adds seasoned veteran to lead its growing team of talented sales staff.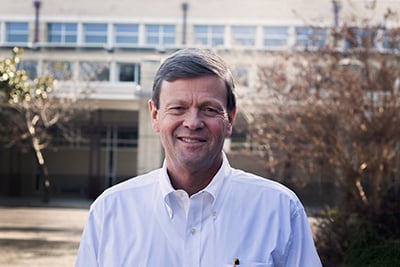 January 2, 2014 — CHATTANOOGA, Tenn. — SIGNiX, the leading provider of secure digital signatures, today announced that Mark Henley has been hired as Senior Vice President of Sales to manage the company's growing sales organization. Henley comes to SIGNiX with extensive management experience, including senior executive assignments with Siemens Enterprise Networks and Lucent Technologies.
"Mark is a hardworking leader who's not afraid to tackle new projects, and that's crucial for a fast-growing company like SIGNiX," said Jay Jumper, president and CEO of SIGNiX. "Customer demand has given us the chance to grow our sales force, and we needed a strong leader to head up the sales team. We're very fortunate to have been able to find someone of Mark's caliber to fill this role."
In his new role, Henley will manage SIGNiX's sales operations nationwide and implement new strategies to boost sales. Henley brings more than 20 years of national and international sales and senior management experience. His vast knowledge and success have made him a sought after sales expert and strategist. Through his career, he's helped sales teams succeed through solid sales fundamentals, innovative sales strategies and assertive execution.
"We are fortunate to add such a proven leader in building sales organizations from leading technology companies," said Gary Peat, Senior Vice President of Corporate & Business Development at SIGNiX. "A leader of the substance of Mark Henley joining SIGNiX is a testament to the market opportunity SIGNiX has and to the strength of SIGNiX's ability to execute in a very large market opportunity whose time has fully arrived."
Henley's diverse sales and management background includes building high performance teams at companies from a variety of industries. His expertise in sales management is very diverse, including the development and management of professional telesales operations as well as direct sales and indirect channels organizations.
About SIGNiX
SIGNiX, the Global Digital Signature Authority™, makes signing documents online safe and secure. SIGNiX offers the only independently verifiable cloud-based digital signature solution, which combines convenience with best-in-class security. SIGNiX's products help the world's leading companies become more efficient, decrease risk and boost profits. For more information, visit www.signix.com or follow SIGNiX on Twitter.