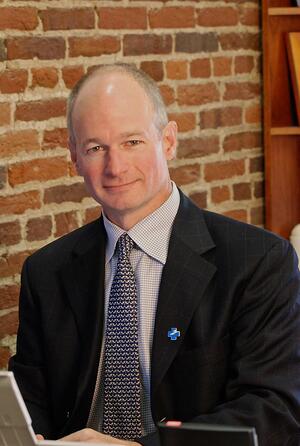 SIGNiX, the Digital Signature AuthorityTM, is pleased to announce that Gary A. Peat has joined the SIGNiX management team as senior vice president of corporate and business development. Peat will leverage more than 20 years of experience as a venture capitalist to aggressively solidify SIGNiX's early market leadership position. Peat will focus on corporate development through strategic relationships with cloud-based software companies.
"As a venture capitalist, you learn to track companies whose opportunity is truly great," Peat said. "The e-signature market is clearly taking off, and SIGNiX is a leader in the early market with a compelling advantage in technology and ease of use. I feel very fortunate to get to play a role at this juncture in a very large market that is accelerating so quickly."
Peat added, "In the last few years of tracking SIGNiX, I was continually learning of new additions to an impressive roster of household-name customers like AIG, AllState and McKesson. SIGNiX has also developed a growing list of strategic software channel partners including broker/dealer market leader Pershing."
Before joining SIGNiX, Peat was general partner of Council Capital since its inception in 2000. Council Capital is a venture and private equity firm that invests in companies working to positively change healthcare. Peat has spent more than 20 years as an early-stage venture investor, with the majority of that time focused on information technology companies that drive healthcare innovation.
"Gary has an outstanding track record of working with fast-growing technology companies," said Jay Jumper, president and CEO of SIGNiX. "His expertise will help us capitalize on the rapidly growing electronic signature market."
About SIGNiX
SIGNiX, headquartered in Chattanooga, Tenn., makes signing documents online safe and secure. SIGNiX offers the only independently verifiable cloud-based digital signature solution, which combines convenience with top-level security. SIGNiX's products help the world's leading companies become more efficient, decrease risk and boost profits.